Woke Law Requires Prosecutors to Drop 69% of Criminal Cases In NYC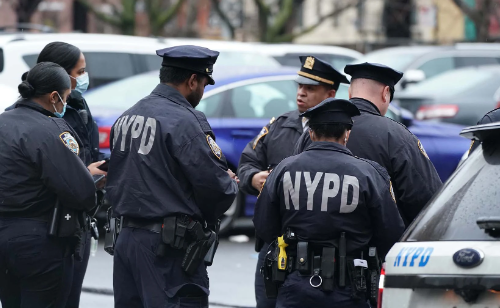 Due to its officials' Democrat party affiliation and soft-on-crime policies, New York City is among the most criminalized cities in the US.
The city's crime problem is getting worse because a new legislation requires prosecutors to release defendants, sending them back on the streets without punishment.
According to a recent survey that the New York Post was able to get, justice "reforms" led to the dismissal of 69% of criminal cases.
As of mid-October 2021, 69 percent of cases had been rejected, up from 44 percent in 2019, the year that state legislature implemented new "discovery" procedures.
NYC needs another Giuliani to clean house

— Riesstiu (@Riesstiu1) January 19, 2023
During the same time frame, the rate for misdemeanor cases rose from 49% to 82%.
Adult criminal arrests in New York City decreased by 14% between 2019 and 2021, while shootings there increased by 102% and killings by more than 51%.
The paper cited the inevitable administrative load facing prosecutors who must compile and redact countless documents and videos for defense attorneys as part of the discovery process.
The state's swift trial regulations prevent assistant district attorneys from trying cases or submitting motions to keep defendants in custody for longer.
The law also addresses bail reform measures that let offenders go free.
The survey also discovered that since the discovery law went into force, 40% of ADAs had left their positions, severely harming the justice system.
The progressive governor of New York, Kathy Hochul, asserts that the evidence does not support the notion that bail reform is the fundamental issue.
According to one Twitter user, New York City needs a new Giuliani to tidy up the place.