House Judiciary Committee may open investigation into Hillary Clinton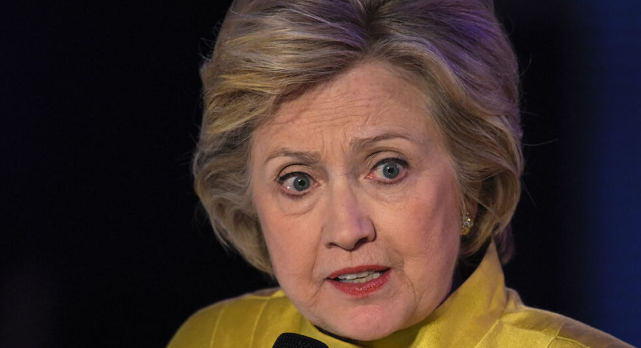 The recent publication of Special Counsel John Durham's conclusive findings highlighted a notable contrast in the FBI's treatment of Donald Trump's 2016 presidential campaign compared to that of Hillary Clinton. The report pointed out distinct differences in how the agency handled the two campaigns.
Despite potential leniency shown towards Clinton by the FBI, Chairman Jim Jordan of the House Judiciary Committee asserts that he will not let the matter slide and intends to pursue appropriate actions.
Jim Jordan is ready to fire up an investigation into Hillary Clinton:

"We're going to talk to Speaker McCarthy about where we proceed from here… Nothing is off the table."pic.twitter.com/qVTOuIqRTa

— Citizen Free Press (@CitizenFreePres) May 21, 2023
As reported by the Daily Wire, Jim Jordan discussed this matter with Fox News host Maria Bartiromo during his appearance on "Sunday Morning Futures."
Bartiromo inquired whether Jordan would support further investigations into the Clintons, encompassing their non-profit foundation and the handling of Hillary Clinton's emails during her tenure as Secretary of State under President Barack Obama.
In response, the Ohio congressman stated that he and his committee members would engage in discussions with their legal team and consult House Speaker Kevin McCarthy to determine the next course of action.
🚨 #BREAKING: @Jim_Jordan officially invites John Durham to testify next week. https://t.co/iAa8u1bOQq

— House Judiciary GOP (@JudiciaryGOP) May 15, 2023
Jim Jordan said " Are there people that were highlighted in the Durham investigation and the Durham report that we need to talk to on the Judiciary Committee? We're going to give that a good, hard look. But nothing is off the table because it is critical that the American people understand how their government, their agencies have been turned on them, the taxpayer, and we get all the facts out there."
Additionally, Jordan extended an invitation to Special Counsel John Durham to provide testimony on Capitol Hill regarding the conclusions of his report. However, he did not specify whether Durham had accepted the invitation.
The conservative legislator expressed dissatisfaction with the FBI's initiation of an investigation into President Trump and his campaign, highlighting their lack of probable cause, predicate, and any substantial evidence to support their actions.