Armed Arizona Gas Station Clerk Shoots Robber Who Pointed Gun At Customers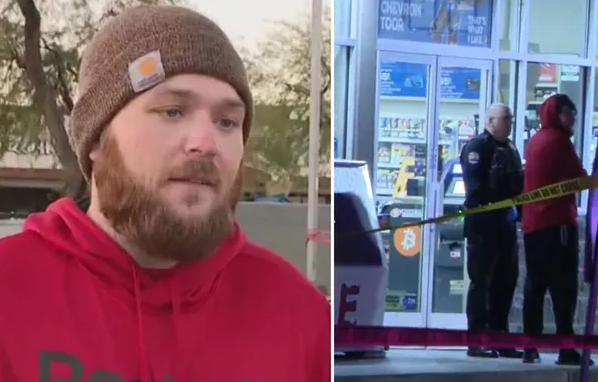 After the accused suspect pointed a gun at customers, an armed Arizona gas station clerk shot the would-be thief, according to officials.
Just before 5 a.m. on Wednesday, a masked guy barged into a Chevron station and pointed a gun at the clerk, according to Avondale Police.
The graveyard shift employee told the media outlet that the suspect whispered the words "rob" and "money."
"In all reality, he didn't need to say anything. The moment he pointed the gun at me, it was pretty obvious what he was there for," Brian, a store employee, stated.
Armed Arizona gas station clerk shoots robber who pointed gun at customers https://t.co/EqCqAa4RKo

— Fox News (@FoxNews) January 19, 2023
When the robber brandished a gun at customers, the clerk claimed he reacted quickly and shot the culprit. He said that he had prepared for such circumstances.
"The suspect became distracted by another person in the store and the store employee took the opportunity to pull out and use his own firearm, shooting and injuring the suspect," police claimed.
No further injuries were reported, but the suspected suspect was brought to a hospital in severe condition.
Police announced that as part of their inquiry, they will examine footage from inside the store.
The suspect is reportedly still hospitalized, and the Avondale Police Department was unable to provide any additional information regarding the suspect's identity or charges.