Report: Black Lives Matter Is Going Bankrupt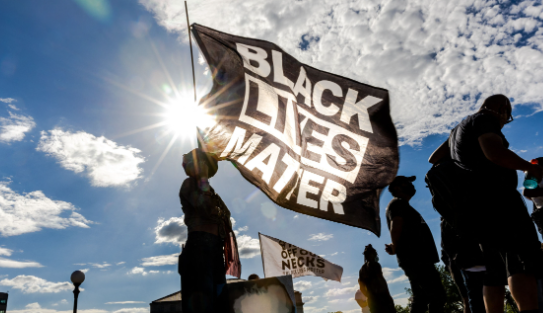 Three years following the death of George Floyd, which propelled Black Lives Matter into the global spotlight, the left-leaning organization is facing significant financial challenges and is said to be heading towards bankruptcy.
According to an article by The Washington Free Beacon, BLM experienced substantial financial losses in the previous year due to a combination of ineffective fundraising efforts and substantial payouts to its leaders.
Tax returns indicate that the organization received $9.3 million in donations in 2022, a drastic decline of 88 percent compared to the previous year, resulting in a deficit of $8.5 million.
Despite these financial difficulties, BLM continued to make substantial payments to its leaders and their relatives in the form of lucrative contracts and consulting fees.
While looters engaged in destructive acts and businesses suffered, Black Lives Matter (BLM) allegedly benefited from largely peaceful protests and received substantial financial support. Patrisse Cullors, one of the co-founders, later referred to these funds as a result of white guilt.
However, once the fervor of the protests subsided, BLM faced scrutiny regarding its finances, particularly due to Cullors' extravagant real estate acquisitions. The controversy surrounding her purchases eventually led to her being pressured into resigning.
Despite these controversies, individuals connected to Cullors, such as her brother Paul Cullors, continued to profit from BLM's financial activities. Paul Cullors reportedly received $1.6 million for providing professional security services last year, in addition to a comfortable salary of $126,000 as head of security, despite lacking relevant experience in the field.
Shalomyah Bowers, who took over after Cullors, received a substantial sum of $1.7 million for unspecified management and consulting services. Additionally, Danielle Edwards, sister of former Black Lives Matter board member Raymond Howard, received $1.1 million in consulting fees.
It has been revealed that BLM has reportedly spent approximately two-thirds of the $90 million it raised following George Floyd's death.