White House Promises Another Veto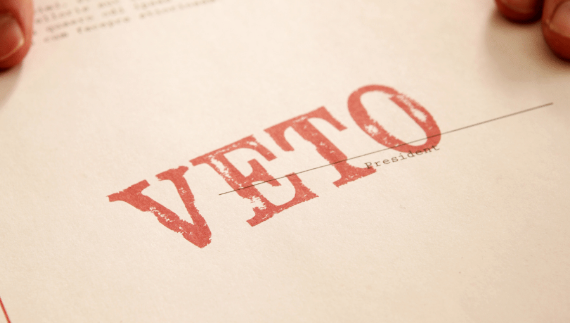 On March 20, President Joe Biden exercised his first veto of the current government. He rejected a bill sponsored by both parties that would have outlawed a retirement investment rule allowing money managers to take climate change into account when choosing investments. Apparently, the president is now preparing to veto another bill.
The Lower Energy Costs Act (HR 1) of the Republican Party was discussed in a statement released by the White House on Monday, March 27. By expanding the production and exportation of American oil and gas and cutting back on pointless regulations, the act aims to lower energy costs. Contrary to what the executive branch claimed, the bill would have the opposite effect.
The Biden administration claimed that HR1 is merely a poorly disguised permit to pollute, according to the statement. They claim that by eliminating household energy rebates and reversing investments in green energy, it will increase the cost of energy for Americans. The statement finishes with a veto threat if the bill is given to Biden in its current form and outlines all the ways the president's team believes the bill would harm families.
Biden admin formally threatens veto against House GOP energy bill. https://t.co/v2cpLLiDDr pic.twitter.com/i8dERz98Ii

— Anthony Adragna (@AnthonyAdragna) March 27, 2023
Prior to threatening to veto the bill, Speaker of the House Kevin McCarthy reportedly accused the president of stifling American energy output. He claimed that Biden has continuously put off necessary infrastructure projects and charged that the Democratic Party is endangering national security while driving up expenses for Citizens.
The debate over energy policy is occurring as gas prices are once again on the rise. The national average for a standard gallon of petrol on March 29 was $3.46, according to AAA. The average price in February was $3.35, so that was 11 cents higher. Costs typically increase during the summer travel season, so they might increase even further.
The energy plan has been opposed by the White House, but it is anticipated to pass both chambers and reach Biden's desk.