Trump Hit with 34 Counts Related to Business Fraud!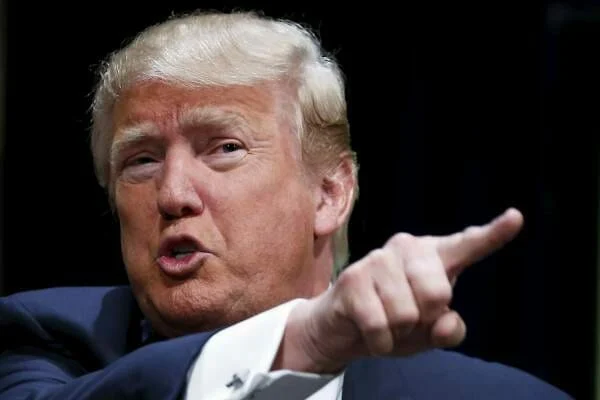 President Trump was chosen to be indicted by a Manhattan Grand Jury.
President Trump was charged with 34 counts of corporate fraud.
According to two sources familiar with the investigation, a Manhattan grand jury has indicted former president Donald Trump on more than 30 counts of corporate fraud.
Earlier on Thursday, a representative for Manhattan District Attorney Alvin Bragg claimed the office had been in touch with Donald Trump's lawyer to arrange for his surrender for arraignment on an unreleased Supreme Court indictment.
Donald Trump will be the first former president that has been criminally charged.
Trump has been charged with making 'hush payments' to porn star Stormy Daniels through his former lawyer Michael Cohen in an effort to silence her and prevent the National Enquirer from publishing a story about their alleged romance.
Sources familiar with the investigation tell CBS tonight that Bragg has some documents that have been uncovered during the probe but are not yet known to the public/been reported, both financial records and communications between key figures… will use these as well as testimony

— Robert Costa (@costareports) March 30, 2023
According to sources with knowledge of the inquiry, CBS tonight, Bragg has certain papers that have been found during the investigation but have not yet been made public or publicized; both bank records and communications between significant individuals will utilize them as well as testimony.
In the last weeks of the 2016 election, Michael Cohen, Trump's former attorney, gave Daniels the check. According to court documents, federal prosecutors felt that the payment amounted to an illegal campaign donation.
According to Trump and court records from Cohen's later plea deal, when Trump reimbursed Cohen for the payment, his business recorded the payments as a "monthly retainer" for Cohen's legal services. According to sources, prosecutors were debating whether to prosecute Trump with fabricating financial documents.