Florida Plastic Surgeon Accused of Killing Lawyer Who Vanished on Bathroom Break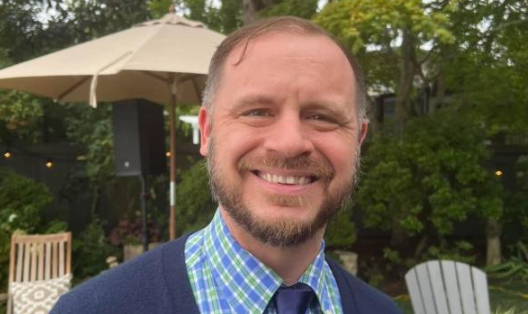 A Florida plastic surgeon has been accused of killing a lawyer who disappeared from his office last week while taking a restroom break and who worked for a firm that was the defendant in a lawsuit the doctor had filed.
After a home search, authorities in Tarpon Springs, Florida, detained 44-year-old Tomasz Roman Kosowski. The lawyer, Steve Cozzi, 41,'s body may or may not have been discovered, according to the authorities.
"Today, our greatest fears were realized. My husband and best friend was stolen from us. Steve Cozzi was the kindest, funniest, and most brilliant man I ever met. I knew he was the one from the day that we had our first date. I only ever wanted to protect him and to make him happy. I know I will see him again one day," Cozzi's husband, Michael Montgomery, posted on his Facebook account.
On March 21, Cozzi left his desk to visit the men's restroom at Blanchard Law, leaving behind his keys, wallet, and phone. It appeared as though he had vanished into thin air.
Surveillance cameras did not capture him exiting the structure, but according to the police, "there was a strong chemical odor in the men's bathroom of the office and small drops of blood."
"A subsequent forensics investigation revealed a significant amount of blood in the same bathroom. Largo Police Detectives began looking for a suspicious person and vehicle that were seen at the office building the same time as the victim. This led the investigation to obtaining a search warrant on Kosowski's residence in Tarpon Springs. Evidence obtained from the search warrant led to the vehicle stop of Kosowski on Saturday, March 25, 2023 in Tarpon Springs."
Kosowski, a breast reconstruction specialist who attended Dartmouth Medical School, was suing the Laufer Institute of Plastic Surgery for negligence, breach of contract, and deceptive representation.
According to the lawsuit, the office's insurance billing procedures enraged clients, who later left him online bad reviews and even called him a butcher.
In his case against the corporation, Kosowski—who was sued in small-claims court by one of the irate patients—said that his "promising young career has essentially been obliterated" and that his salary had fallen.
Although it was unclear whether Cozzi was also involved in the case, court documents revealed that Blanchard Law represented the defendants in the lawsuit. Cozzi joined the small business in 2018, two years after earning his law degree from Stetson University College of Law, as an associate attorney.