TikTok Paid For Influencers to Advocate For the App Against Its Ban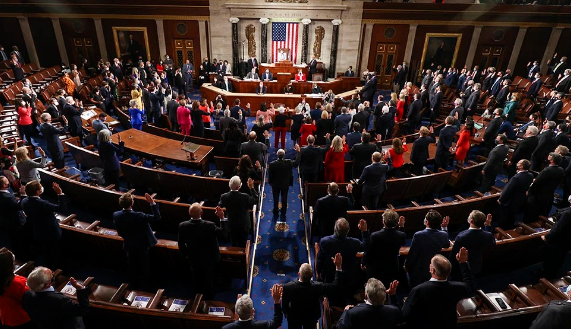 Reports say that the Chinese company that owns TikTok paid for well-known users of the app to travel to Washington when the CEO of the company testified before congress.
Influencers on TikTok get paid.
As Shou Zi Chew, the CEO of TikTok, got ready to speak at the U.S. House of Representatives, it was said that the social media giant TikTok ran a huge campaign in Washington, D.C.
This meant setting up for TikTok users to meet with politicians, government workers, and journalists from their home states.
The struggling Chinese tech giant paid a lot of influential people to go to Washington. This included paying for their food, lodging, and travel.
Each of these people has about 60 million people who watch them. As they talked with lawmakers on Capitol Hill, the influencers were told to share their story with their fans.
TikTok Paid for an Astroturfed Mob of Influencers to Show Up as CEO Testified Before Congress That's how the Democratic's work. Paid sheep 🐑 https://t.co/cTGFXU5Eji

— Misty "MJ" Jernigan (@MistyJernigan17) March 24, 2023
Jamal Brown, a spokeswoman for TikTok, says the company wanted to make people aware of what could happen if the app was banned in the U.S., since many Americans depend on it for their jobs.
Brown says that more than 150 million Americans, including 5 million U.S. businesses, use TikTok to innovate, connect with others, and make a living.
He pointed out that TikTok gave the influencers and their fans money to make sure they could go to the event without any problems.
TikTok Paid for an Astroturfed Mob of Influencers to Show Up as CEO Testified Before Congress. TikTok is a CCP concern and Must be Banned! https://t.co/ECMNrefAg4

— Proud Jewish Veteran (@soberin951) March 24, 2023
Most of the people who went chose to take TikTok up on their offer of free travel, lodging, and food, but not all of them did. Some of the people who went chose to pay for themselves.
Alexandra Doten, who is an influencer, said on TikTok that they just bused her in and gave her a hotel room as well.
Influencers Talk About Consequences
A New Jersey mental health advocate said that they aren't getting paid by TikTok, but that the company drove them there and paid for their costs.
She said that all of this is in the public record and that the company's goal is to let influencers tell their stories and tell lawmakers why they think banning the app could be bad.