WH Rips GOP Over Florida Law Ending Disney's Special Tax Status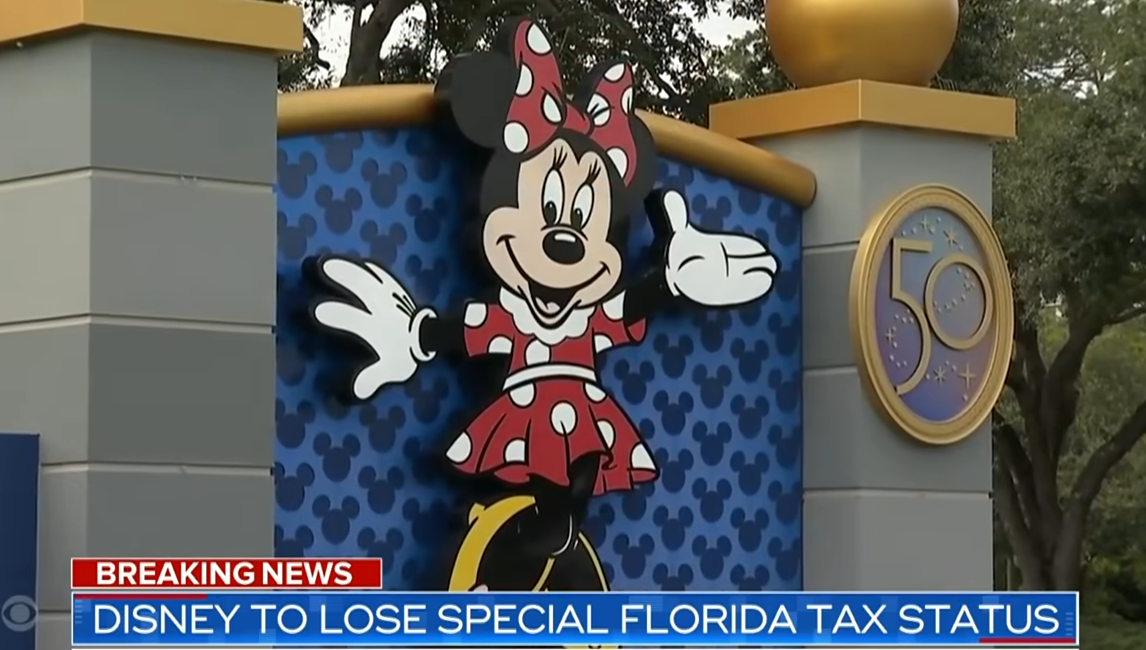 President Joe Biden chastised Florida Republicans for passing legislation removing Disney World's special tax status due to the company's objection to Florida's Parental Rights in Education statute.
The President said during a fundraiser in Seattle on Thursday that Florida Republicans pursuing Disney are not conservative.
"I respect conservatives. There's nothing conservative about deciding you're going to throw Disney out of its present posture because, Mickey Mouse? In fact, do you think we should not be able to say, you know, 'gay?' I mean, what's going on here? What the hell is going on? And it's just, it's so, I don't believe it's where the vast majority of the American people are," Biden said.
Florida GOP Gov. Ron DeSantis signed a measure into law on Friday that repeals Disney World's special tax status, which previously enabled the theme park to function as its own municipality. After Disney issued a statement last month opposing the state's parental rights bill, which DeSantis signed into law late last month, Florida lawmakers proposed the measure.
The parental rights measure bans sexual orientation and gender identity training in kindergarten through third grade, as well as restricts age-inappropriate sexuality topics in subsequent grades.
In a statement released on March 28, Disney stated the Florida parental rights legislation, "should never have passed and should never have been signed into law and that Disney's goal is for this law to be repealed by the legislature or struck down in the courts, and we remain committed to supporting the national and state organizations working to achieve that. We are dedicated to standing up for the rights and safety of LGBTQ+ members of the Disney family, as well as the LGBTQ+ community in Florida and across the country."