Florida Governor Seeks to End Disney World's Special Status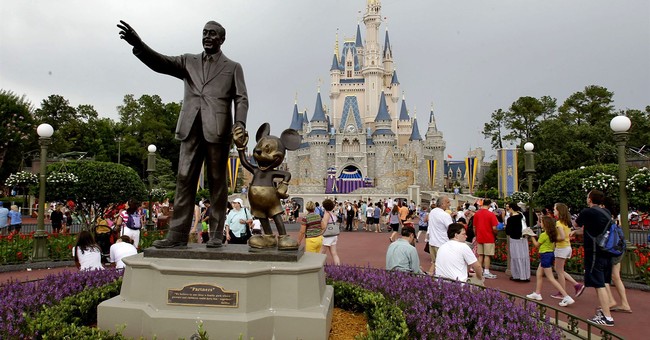 As the struggle between the Walt Disney Company and Florida's politicians over a new parental rights law continues, the Florida Senate passed a bill on Wednesday during a special session that would dissolve the special tax district that has allowed Walt Disney World to enjoy autonomy since 1967.
After Republican Governor Ron DeSantis called for the Florida legislature to extend its special session to review the privileges granted to Disney World, the Florida Senate voted 23-16 in favor of the bill, which now travels to the Florida House, which is also governed by Republicans. DeSantis is anticipated to sign the bill to end Disney World's unique tax and operational status if it passes the Florida legislature's lower house.
#BREAKING The Florida Senate passed the bill that would dismantle the Reedy Creek Improvement District, which gives Disney self-governing powers. It passed 23-16 and now moves to the Florida House.

— Lydia Nusbaum (@LydiaNusbaum) April 20, 2022
Governor DeSantis issued a special proclamation on Tuesday underlining the need to evaluate Disney World's special status and amending the special session of the Florida legislature to consider measures relating to independent special districts.
Disney's standing is unusual among private Florida firms and even among the state's theme parks, according to Governor DeSantis' statement.
Disney does not need permits or approval to develop a structure, fill in a lake, or pave a road on their property, unlike other theme parks in the state.Other Orlando attractions do not have the same special status as Disney.
As witnessed Wednesday from MSNBC's Symone Sanders, who was formerly a top communications staffer in Vice President Kamala Harris's office, the liberal media continues to misread the situation.
On Meet the Press Daily, Sanders stated, "My money is on the Disney lobbyists, honey. Do you think those state legislators down in Florida will submit to the governor's will?" she confidently said.
She was literally proven wrong live on TV. https://t.co/x7rw86iKqF

— Storm Paglia 🇺🇸 (@storm_paglia) April 20, 2022
The bill was recently passed by the Florida Senate, according to host Chuck Todd.