WH Energy Policies Are Costing Americans Billions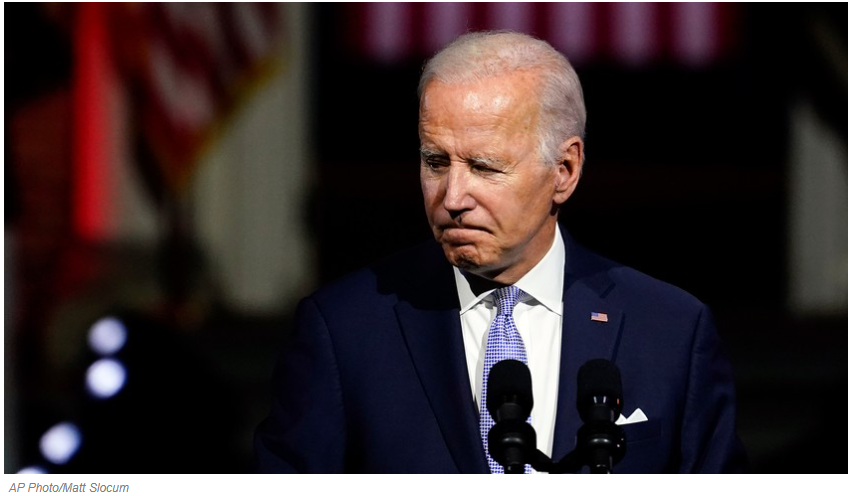 According to a recent analysis, the Biden administration's policies restricting the production of oil and gas have cost the American economy $100 billion per year.
According to the analysis, conducted by economists at the Committee to Unleash Prosperity, Americans would have spent $100 billion less on energy and things that depend on energy if President Joe Biden had not curtailed domestic oil and gas output.
According to the report, without Biden's policies, the United States would have produced far more from domestic fields than the sector did, given the current market conditions—strong demand and high prices for oil and gas. Everyone is harmed by Biden's animosity against domestic oil and gas because nearly everything in our economy depends on it.
As indicated by his groveling behavior toward Saudi Arabia and Venezuela, the Biden administration appears perfectly content to encourage further drilling and production in other nations with authoritarian governments.
However, if this was under Trump's programs, the US would produce 2 to 3 million additional barrels of oil and 20 to 25 billion cubic feet more natural gas each day.
This results in an annual economic loss or tax of almost $100 billion on the American economy.
The calculations are based on production data that has been modified to account for increases in energy prices that have taken place since President Biden took office in 2021.
Evidence from both domestic and foreign sources demonstrates that the United States is not drilling records-breaking volumes of oil and gas, but rather significantly less than what the market would require given current market conditions and the higher international price for oil and gas. During the Biden administration, the same amount of oil requires a higher oil price to motivate it.
This news comes as President Biden announced he would draw down the Strategic Petroleum Reserve (SPR) by one million barrels per day for the next six months in an effort to lower prices, as noted by Kleigman. OPEC and its non-member allies, also known as OPEC+ and led by Russia and Saudi Arabia, also announced Wednesday that they would reduce oil production by two million barrels per day.
The OPEC and OPEC+ decision must feel like a terrible slap in the face because it more than cancels out Biden's SPR sales and sends oil prices back up just in time for the midterm elections.