Biden Urges Gas Stations to Reduce Their Prices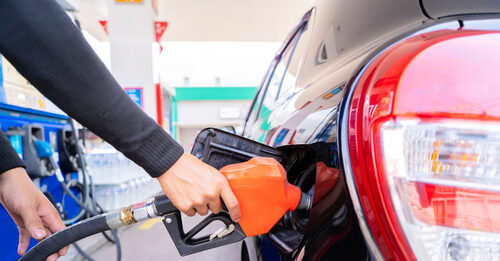 Despite generating record profits, Joe Biden criticized American gas station owners for not decreasing gas prices.
Biden said that although oil and gas prices fell dramatically last month, the energy industry titans did not pass on the savings to Americans during a meeting with economists.
Biden claims that despite the fact that inflation is dropping, oil and gas firms are increasing costs for everyday Americans while generating billions of dollars in profit.
Biden urged gas providers to pass on the advantages of reduced gas costs to American customers as they are all benefiting from it.
Additionally, Biden asked gas firms to cut their profits right now rather than waiting until the following month, saying doing so would save Americans a lot of money.
Gas station owner and seasoned businessman Bob Bilbruck, CEO of the business consulting firm Captjur, slammed Biden for making unreasonable demands of them.
Joe Biden demands gas station owners lower prices for gas. Does he not understand that gas stations make a penny or two on each gallon? Gas stations make their money on items bought inside. This is just an embarrassing lack of basic business knowledge. pic.twitter.com/rAcPChyvUX

— Clay Travis (@ClayTravis) September 27, 2022
According to Bilbruck, gas stations operate with thin profit margins because they must navigate a number of difficulties while buying and selling gasoline to customers.
Furthermore, Bilbruck found that because of the constant rivalry in the oil and gas business, all gas stations are required to maintain competitive rates.
The supply side is experiencing serious difficulties as a result of the large reduction in oil and gas drilling, according to Bilbruck, and this has a direct effect on gas prices.
Additionally, proponents of the free market criticized Biden for his lack of economic knowledge. Irina Tsukerman, a political commentator, pointed out that Biden is contradicting himself by requiring private corporations to cut their earnings.
Tsukerman advised Biden to examine the shortcomings of his own programs rather than pressuring private companies to lower costs.
According to Tsukerman, Biden is supporting the liberal agenda supported by his own party, which is the underlying cause of the increase in gas prices, by refusing to permit leases on federal property and routinely shutting down gas pipeline projects.