WH Dodges Questions on Possible Hunter Biden Charges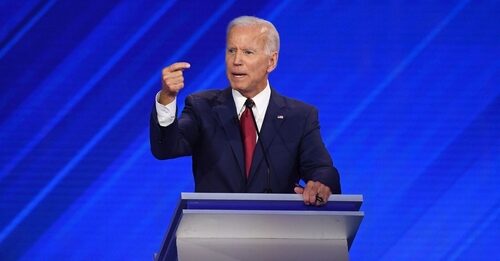 Last week, news broke that federal agents had enough ammunition to file charges against Hunter Biden over his taxes, allegations that he lied when he wanted to buy a gun, and international business dealings.
In fact, Hunter has been under federal investigation for some time now. It comes between different details about his life and the incident that was discovered in the damaged laptop he dropped in the repair shop.
Joe Biden, for his part, claims to know nothing about how Hunter did business overseas; though, information from his son's laptop proves the president did indeed not only know, but also spoke to Hunter, about his international business deals.
Amid news that the Justice Department has enough to bring charges against Hunter, the White House is trying to steer clear of publicly discussing the matter, as reported by Washington Examiner.
Dodging Questions From the Media
As expected by many, White House Press Secretary Karine Jean-Pierre was asked to comment on the first child that the government may have.
To this end, the press secretary said anyone looking for more information on this matter would do well to reach out to the Justice Department. Jean-Pierre also stated this is the body that's currently handling the investigation into Hunter.
Jesse Watters: "This is not a Hunter Biden story, this is a Joe Biden story. The house of cards could fall if they keep the pressure on. Think about this. If you follow the evidence to where this is going, Joe Biden is a traitor." pic.twitter.com/gZRUvebGgJ

— Real Mac Report (@RealMacReport) October 6, 2022
Naturally, this is the answer coming from the Biden administration which previously vowed to be transparent. Sadly, this White House has been anything but, routinely sidestepping tough questions when asked.
Rarely if ever has the Biden administration been upfront about answering questions when it comes to the president's son and various salacious details to come out about him.
Pushback From Hunter Biden's Attorney

While the White House refused to truly get into possible charges that could be brought against Hunter Biden, his attorney definitely did have some public remarks.
Attorney Chris Clark said leaking information about a case of this nature is a federal offense for officials at this level. The legal representative of the president's son then declared there should be an investigation into how this information got out to the public.
Hunter's lawyer with a rare on the record statement: "It is a federal felony for a federal agent to leak information about a Grand Jury investigation such as this one…Any agent you cite as a source in your article apparently has committed such a felony."

— Alex Thompson (@AlexThomp) October 6, 2022
However, despite Clark's words, some Americans doubt whether Hunter Biden will actually answer questions, even if he is legally guilty.
Meanwhile, it is understood that Joe Biden has and continues to use his influence in politics and government to protect his son. In the end, time will tell if the government continues to charge Hunter Biden.
Do you believe the Justice Department is moving forward with legal action against Hunter Biden?  You're more than welcome to use the comments section as your sounding board and let us know what you believe comes next.