WH Dodges Question On Biden Voicemail Left On Hunter's Laptop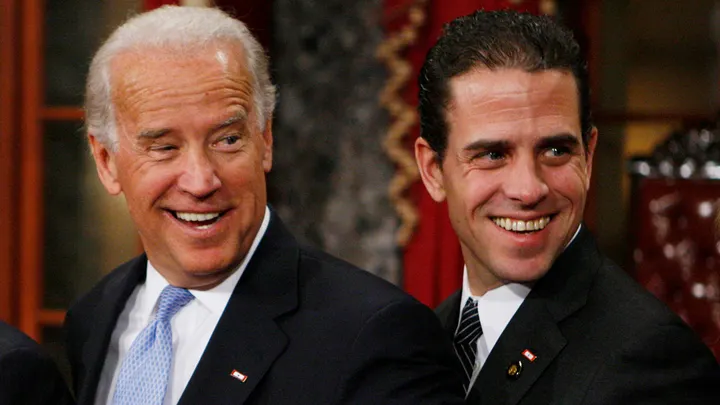 Tuesday, when asked about a leaked voicemail that President Biden reportedly left for his son Hunter Biden on his international business activities, the White House ducked the queries, saying that any information that could have come through his son's now-famous laptop would not be disclosed.
President Biden has always refuted claims that he discussed Hunter's business endeavors with him. For his tax troubles based on shady overseas transactions, his son is presently the subject of a federal probe.
On Tuesday, an inquiry regarding the disputed voicemail was sent to White House press secretary Karine Jean-Pierre.
"Hey pal, it's Dad. It's 8:15 on Wednesday night. If you have a chance, give me a call. Nothing urgent, I just wanted to talk with you. I thought the article released online, it's going to be printed tomorrow in the Times, was good. I think you're clear."
The New York Times piece that Biden was alluding to detailed a personal encounter between Hunter Biden and the chairman of the now-defunct Chinese energy business CEFC at a Miami hotel in May 2017.
When queried about the voicemail, Jean-Pierre was questioned as to why there was a recording of Joe Biden talking to his son, Hunter Biden, about his business affairs, given that the president has consistently stated that he has never spoken to his son about his business transactions.
Jean-Pierre refused to discuss purported contents from the laptop from the podium when questioned further.
However, intelligence community officials have stated, as far back as October 2020, that neither the laptop nor materials on it are part of any sort of disinformation campaign. Hunter Biden administration officials and those in the president's camp have labeled materials that came from the laptop allegedly belonging to him as disinformation.
A person with knowledge of the situation said that since 2018, Hunter Biden has been the subject of a federal inquiry into his tax troubles.
Hunter Biden's federal inquiry was partly based on Suspicious Activity Reports (SARs) about dubious overseas transactions.
According to the official, the mere act of submitting a SAR signals to the client that a transaction is out of the norm for them rather than indicating that there has been a criminal conduct or regulatory infringement. However, the official pointed out that a SAR may be included in a tax or money laundering inquiry.