US Navy Vet Released From Russian Custody After 6 Months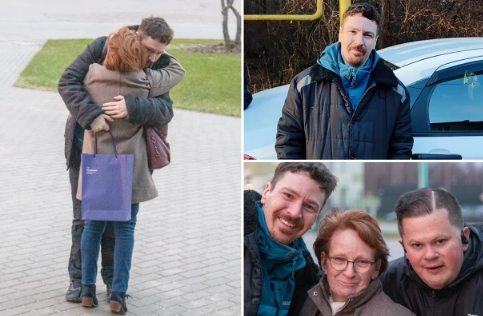 After nearly a year in Russian prison, a former US Navy veteran was freed on Thursday, according to his family.
Taylor Dudley, 35, was apprehended in April 2022 after entering Kaliningrad, a separate Russian exclave situated between Poland and Lithuania.
The reason the Lansing, Michigan native crossed the border into Russia is unknown. He had been in Poland for a music festival.
The Richardson Center for Global Engagement, a non-profit organization run by former ambassador and New Mexico governor Bill Richardson, arranged for his release.
"Earlier today, Russian authorities released American Citizen Taylor Dudley, a 35-year-old Navy veteran, across the Polish border to Gov. Bill Richardson, his team, and a representative from the US Embassy in Warsaw," according to Jonathan Franks, a representative for the Dudley family.
He continued, "The Richardson Center worked diligently and quietly on Dudley's release for more than 6 months with significant assistance from the Steve Menzies Global Foundation, from Hostage US, and from the James Foley Foundation. The family will be forever grateful for the work of all three."
Richardson said that Dudley had been released and thanked the US State Department and the US embassy in Warsaw for helping to secure his release from Russian captivity.
In April, Reed, a former US Marine who had spent around 1,000 days in Russian detention, was exchanged for a Russian drug dealer who had been found guilty.
Griner, a WNBA star who had been found guilty in a Russian court of transporting cannabis oil through a Moscow airport in February, was exchanged for renowned Russian weapons dealer Viktor Bout late last year and released.
According to the Richardson Center, no prisoners were traded in return for Dudley's release on Thursday.