Trump Calls On FBI To Raid Biden Over Classified Files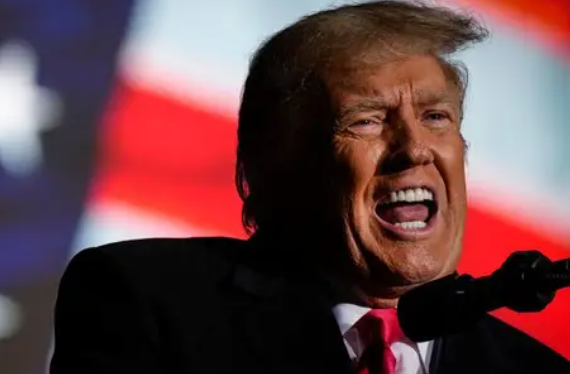 After learning that a US attorney is investigating sensitive information found at one of President Joe Biden's offices, former President Donald Trump demanded that the FBI search Biden's several residences.
According to a statement from Richard Sauber, Biden's special counsel, Biden's personal attorneys discovered what was characterized as a small number of secret documents on November 2, 2022, in a locked closet at the Penn-Biden Center, a think tank situated at the University of Pennsylvania.
The office was in use by Biden during his stint as vice president and until 2020, Sauber said.
A US attorney has been tasked by Attorney General Merrick Garland to investigate the situation and determine whether a formal investigation is necessary.
Trump: When Is The FBI Going To Raid The White House? pic.twitter.com/okRWnTzYXz

— The Triune Times (@TriuneTimes) January 10, 2023
Trump reacted vehemently to the development on his Truth Social platform, writing late Monday, "When is the FBI going to raid the many homes of Joe Biden, perhaps even the White House?"
Trump also posted a pointed query from Ronny Jackson, a Republican congressman, who said, "Did Biden try to conceal these documents before the midterms? How long did the federal government KNOW these documents were hidden? WHY are we just hearing about this now?"
According to the available evidence, there are only a few similarities between this case and the one that came to light when the FBI executed a search order at Trump's Mar-a-Lago residence in August of last year.
A special counsel appointed by Garland is still looking into Trump's conduct for the DOJ.
In that case, the agency didn't act until after the National Archives had asked for the return of hundreds of critical and secret papers for more than a year.
According to Sauber's statement, the documents in Biden's instance were turned up as soon as they were discovered.
Nevertheless, Sauber's statement did not explain the two-month wait between the documents' discovery and the information being made public.