Dem Official Indicted on Voter Fraud Charges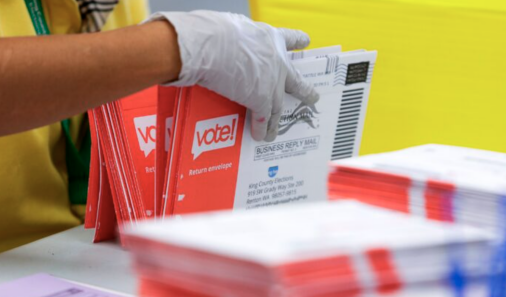 Officials said that the chairman of the Perry County Commission in Alabama was charged with felony and misdemeanor voting fraud in relation to the midterm primary and general elections.
According to a joint news release from Alabama's secretary of state, John H Merrill, and Fourth Judicial Circuit District Attorney Michael Jackson, Albert Turner Jr., the official who is also the son of a well-known civil rights activist, was charged with voting multiple times in Alabama's primary elections in the spring of 2022 and for allegedly harvesting ballots on November 8 during the midterm elections.
Jackson claimed that Turner was reportedly discovered placing several ballots into a voting device in May during the Alabama Democratic primary. It's not apparent what candidates he submitted the ballots for.
"He was there most of the day stuffing filled out ballots in favor of the candidates he was supporting. Witnesses came forward, and we felt we had enough to present to a Perry County grand jury."
Jackson and Merrill said that Turner reportedly mailed in an unspecified number of absentee votes in November.
"It is alleged that Mr. Turner presented multiple completed absentee ballots for mailing from the U.S. Post Office.Both of these mattes are currently under investigation."
Merrill said when asked if the suspected fraud may have an effect on election results. "It is not appropriate at this time to comment because a lot of variables that factor into that decision and these matters are currently under investigation."
Turner responded to the accusations by saying he was aware of them but hadn't done anything improper or unlawful.
"I am not concerned about any charge he has announced and I will not waste any energy on political theatre. It is mighty funny that Little Mike waited until he was leaving office to make his charge, because he knows he can't prove his case."