US Demands Russia Allow Access To Detained Brittney Griner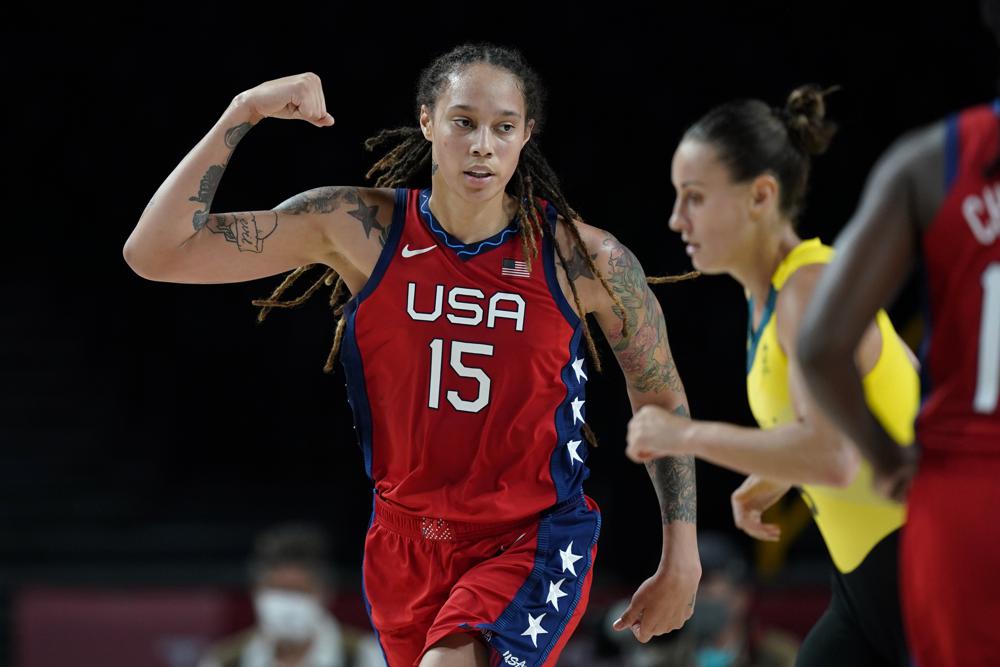 The US increased its demand for consular access to Brittney Griner, the WNBA star who is being held in Russia on drug-smuggling charges, after a member of a Russian state-backed prison monitoring group indicated she was doing well behind bars.
Ekaterina Kalugina told The Associated Press on Friday that she paid a visit to Griner at the pretrial detention center outside of Moscow where she is being kept on Monday and spoke with her with the help of a fellow inmate who knows Russian and English and functioned as a translator.
Kalugina is a member of the Russian public monitoring committee, which visits prisons in that region. These commissions, which operate across the country, portray themselves as self-governing, although they rarely question Russian authorities on critical matters.
Griner's lawyers have been paying her regular visits and sending her care packages with food and personal goods, but she has yet to meet with a US consul, according to Kalugina.
The State Department demanded access to Griner, who works as a professional basketball player in Russia during the offseason.
Griner was stopped after landing at a Moscow airport in mid-February, according to reports, after Russian officials said a search of her luggage uncovered vape cartridges purportedly containing cannabis-derived oil, a crime punishable by up to ten years in jail.
The Russian state news service Tass announced on Thursday that Griner's pretrial custody had been prolonged until May 19.
Griner raised no complaints about her treatment in the prison, according to Kalugina, and said she was getting one hour a day to spend in an exercise yard.
Griner isn't the only American being held captive in Russia. Trevor Reed, a Marine veteran, was sentenced to nine years in jail in 2020 on allegations of assaulting police officers in Moscow. And Paul Whelan, a Michigan corporate security executive, is serving a 16-year term on spurious espionage accusations, according to his family and the US government. Officials from the United States have publicly urged Moscow to free them.