Ukraine Caught in Lie – Almost Started A World War!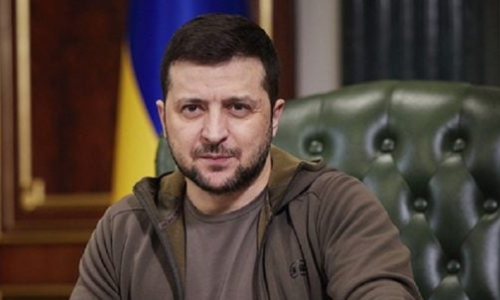 Two individuals were killed when the missile struck Przewodow, a village in eastern Poland that borders Ukraine.
Zelensky proposed that Russia shot the missile. US officials said that was a lie.
According to a recent allegation, Ukrainian forces may have shot the Russian-made missile that struck Poland on Tuesday and killed two people in Przewodow, a village in eastern Poland close to the Ukrainian border.
According to three US officials who spoke on the record under the condition of anonymity because they were not authorized to speak publicly about the situation, early indications imply that the missile was fired by Ukrainian forces in response to an approaching Russian missile in an effort to prevent an attack on Ukraine's electrical infrastructure.
Joe Biden, President of the United States, stated earlier in the day that it was improbable that Russia had fired the missile.
Zelensky informed us that it was a Russian missile that struck Poland, though.
US officials now admit blast in Poland caused by stray missile fired by Ukrainehttps://t.co/6fBF2ldG6j

— Jack Posobiec 🇺🇸 (@JackPosobiec) November 16, 2022
NOW – Biden says "preliminary" information suggests it is "unlikely" missile that killed two in Poland was fired from Russia. pic.twitter.com/YthF2PLBXY

— Disclose.tv (@disclosetv) November 16, 2022
President Zelensky quickly claimed that Russian missile terror was to blame for explosions that killed two people at a grain drying facility in the Polish border town of Przewodów, adding that Ukraine, Poland, all of Europe, and the rest of the world needed to be completely protected from terrorist Russia.
Zelensky knew it was a Ukrainian missile that hit Poland, and immediately blamed Russia in an attempt to start WW3. This guy is the most dangerous person in the world right now https://t.co/gSforls2eP

— Future Galactic Emperor Tiffany (@SenatorTiffany) November 16, 2022