U.S. Prepping Major Military Package For Ukraine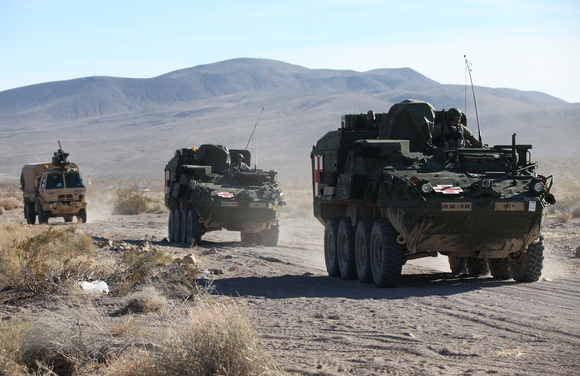 According to three US officials and another person familiar with the conversations, the US is getting ready to reveal a significant new weapons package for Ukraine on Friday as top military chiefs from across the world meet in Germany to discuss how to support Kyiv in its conflict with Russia.
The US is not anticipated to approve American M1 Abrams tanks, according to the individuals, who spoke on the condition of anonymity to discuss the talks before an announcement. The next tranche will contain additional artillery, ammo, and armor, most likely Stryker armored combat vehicles.
The 60-ton main combat tank for the Army, the Abrams, is not currently scheduled to be sent by the Biden administration.
According to one of the US officials, the hesitation is caused more by the logistics and maintenance difficulties of the tanks than by worries that their transfer may make the situation worse. This individual pointed out that the US supported the British decision to provide about a dozen of its Challenger 2 tanks and that the US had assisted Ukraine in acquiring Soviet-era tanks.
Several Strykers, an eight-wheeled armored fighting vehicle made by General Dynamics Land Systems, as well as ground-launched Small Diameter Bombs, which have a range of about 100 miles, were expected to be included in the package, according to two of the sources. Pentagon was thinking about including Strykers in the subsequent aid shipment.
According to two of the persons, this package will not contain the long-range Army Tactical Missile System, which can travel far outside Russian borders in the Crimea or the Donbas. Despite Kiev's requests, the Biden administration has refrained from supplying long-range weapons out of concern over upsetting Russian President Vladimir Putin.
The plan, which is still being completed and might change this week, has not yet received approval from the White House. Officials anticipate an announcement, however, to coincide with the Friday meeting of the Ukraine Defense Contact Group at Ramstein Air Base in Germany, where Defense Secretary Lloyd Austin and Joint Chiefs Chair Gen. Mark Milley will discuss potential Ukraine aid.