Federal Appeals Court Strikes Down ATF Bump Stock Ban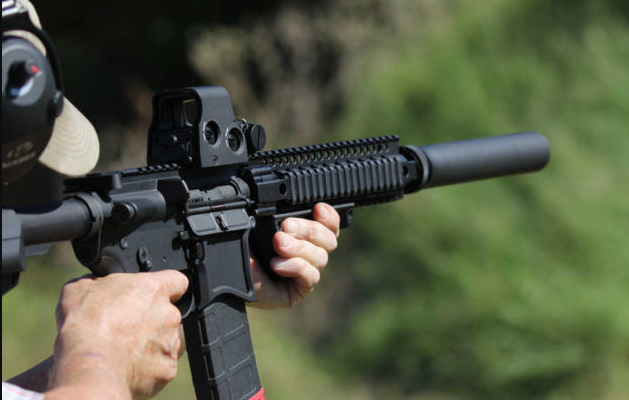 A federal appeals court rejected the ban on bump stocks on Friday, dealing a devastating setback to gun control activists. These are additions made to firearms that allow semi-automatic weapons to fire more quickly.
The feature makes it possible for the gun's own stock to travel backwards and forwards, which allows it to fire more quickly by utilizing the natural recoil of the weapon.
NEWS: Appeals Court Strikes Down Bump Stock Ban in 13-3 Decision

More from @AWRHawkins/@BreitbartNews ⬇️ https://t.co/14LV9NpeCd

— NRA (@NRA) January 7, 2023
The US Court of Appeals for the Fifth Circuit determined that the regulation made under former President Donald Trump's administration exceeded agency authority in a ruling with a vote of 13-3.
The judges stated that Congress, not the executive branch, should have the power to take action on gun regulation. The bulk of those who supported the majority were chosen by Republican presidents, while those who opposed them were chosen by Democrats.
After a shooter killed 58 people at an outdoor concert in Las Vegas in October 2017 using bump stocks, the Bureau of Alcohol, Tobacco, and Firearms (ATF) passed the regulation.
Over 1,000 shots were fired in just over 10 minutes by the assailant using guns with bump stocks while firing from a high-rise hotel window. He opened fire on a gated gathering of 22,000 spectators.
Following the tragic shooting, the appeals court ruled that ATF employees acted under strong public pressure. Judges found that the agency circumvented the legislative process even though it was not given permission to do so by Congress.
In 2018, the ATF broadened the federal government's prohibition on machine weapons to cover bump stocks. It made use of definitions from the Gun Control Act of 1968 and the National Firearms Act of 1934.
The appeals court, however, disagreed. US Circuit Judge Jennifer Walker Elrod, writing for the majority, said the legislation did not provide fair warning that possession of a non-mechanical bump stock is a violation.
She said that the bump stock is exempt from past technical definitions of a machine gun by a basic reading of the legislative wording and an understanding of how a semiautomatic weapon functions.
The Biden White House concurred with the ban. In December 2021, a three-judge 5th Circuit panel upheld it. Michael Cargill, a Texas resident who launched a lawsuit to challenge the regulation, lost in court.