Trump Breaks Silence About Russia's Invasion of Ukraine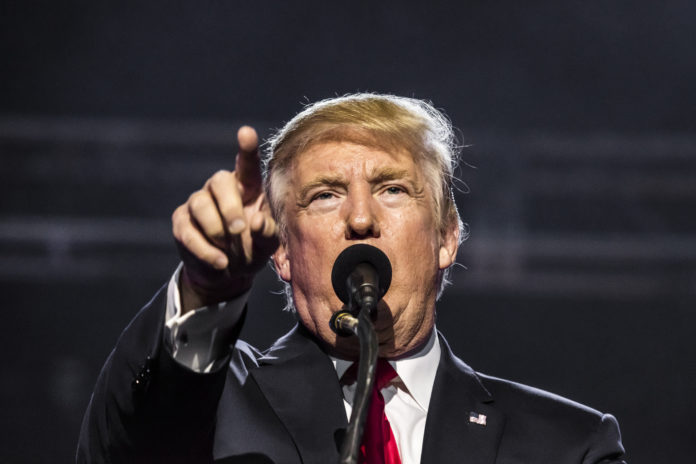 On Tuesday, just hours after stating that Russia would never attack Ukraine under his watch, Trump praised Vladimir Putin's invasion strategy as brilliant and praised the Russian leader as incredibly clever.
Biden claimed that his administration would use every weapon at our disposal to limit the impact on US gasoline prices to a minimum. Nonetheless, he acknowledged that gas prices will rise in the United States.
Legislators on both sides of the political aisle are urging President Biden to slap tough penalties on Russia after Moscow sent troops into eastern Ukraine.
Russian President Vladimir Putin sent troops to the pro-Russian districts of Luhansk and Donetsk on Monday, declaring them autonomous republics separate from Ukraine.
On Tuesday, Biden announced his first set of measures. New financial restrictions on two of Russia's largest banks, VEB and the military bank, as well as Russia's isolation from Western finance, were among them.
Trump says Putin's military move on Ukraine is "genius."

"Putin is now saying, 'It's independent,' a large section of Ukraine. I said, 'How smart is that?' And he's gonna go in and be a peacekeeper… We could use that on our southern border."

"Here's a guy who's very savvy." pic.twitter.com/8vk9SWm3QO

— Sahil Kapur (@sahilkapur) February 22, 2022
Biden announced new restrictions on Monday, prohibiting trade with Kremlin-backed regions, although White House officials were cautious to call Putin's effort an invasion at first.
Sanctions are being used as leverage by the Biden administration to avert a full-fledged invasion, according to the government.
Trump previously stated that if he were still president, Vladimir Putin would never have invaded Ukraine, and that Russia has become extremely wealthy under President Biden's leadership. President Joe Biden, he said, is a man who has no idea what he's doing.