Tragedy Strikes: LA Detective Suffers Medical Event While Driving, Dies Suddenly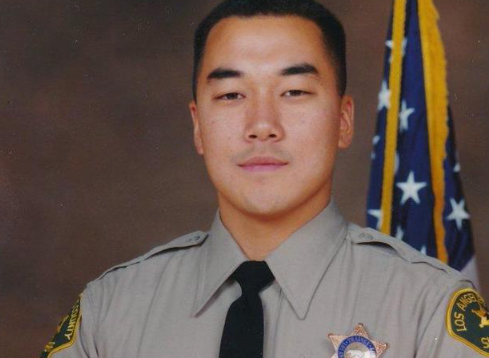 One of the department's detectives suffered a medical episode while driving, which led to tragedy, according to a recent post from the LA County Sheriff's Department.
"It is with our most profound sorrow that we announce the sudden loss of a family member, Steven J. Lim, a Special Victim Bureau detective and 26-year veteran of LASD. He was involved in a fatal traffic collision earlier today while driving home from his work assignment. He was an exemplary detective who handled the most severe child abuse cases."
Along with his wife and five children, Detective Lim also leaves behind his parents and sister.
After experiencing a medical problem while traveling in the Carson area late on Sunday, the detective passed away.
Just after 10 o'clock in the evening, a crash was reported close to the intersection of Vermont Avenue and West Carson Street.
Sheriff's authorities stated in a news release that the deputy was traveling east on West Carson Street when he experienced some sort of medical emergency and was involved in a single car traffic crash.
Detective Lim is not the only young man who recently passed away suddenly but appeared to be in good health. based on reports. A Canadian baseball player, a Las Vegas high school senior, a former Alabama football star, a fire department hero, even an American Idol contender have all experienced it one way or the other.
The Brister family just experienced a significant loss that none of them were ready for. Jordan Tyler Brister unexpectedly and without warning experienced a heart attack while attending class. Jordan, a senior in high school, intended to enlist in the military when she graduated. There are no adequate explanations for what the Brister family is experiencing, and there are no adequate words to describe their suffering. He was a wonderful young man who cherished life to the fullest.