Tragedy on Cruise – Woman Falls Overboard and Perishes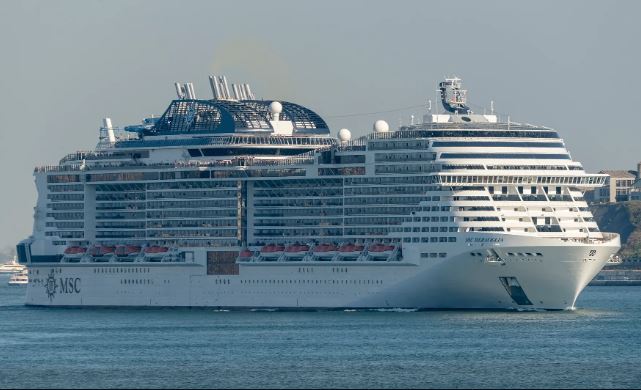 Authorities said that a woman has passed away after falling overboard aboard a cruise liner Thursday while it was sailing from the Bahamas back to Florida.
The 36-year-old unknown passenger drowned aboard the MSC Meraviglia on Thursday morning, and the US Coast Guard found her remains about 18 miles from Port Canaveral, Florida.
According to the outlet, catastrophe struck while the ship was sailing from Ocean Cay in the Bahamas back to the Sunshine State.
#BREAKING: A 36-year-old woman's body was recovered from the water approximately 18 miles offshore #PortCanaveral Thursday morning after she went overboard the cruise ship Meraviglia. The cause of the incident is under investigation.

— USCGSoutheast (@USCGSoutheast) December 15, 2022
The Coast Guard initiated a boat and aircraft search right away, but shortly it became clear that the woman had died as a result of her injuries.
"Unfortunately, despite the rapid rescue operation, the passenger sustained fatal injuries. We are offering our full support to authorities as they investigate this matter," the organization released a statement.
According to TMZ, which has not independently verified the comment or the possibility of a suicide, a cruise ship employee allegedly told a passenger that the woman had jumped.
Her sad demise follows James Michael Grimes' remarkable rescue last month after he fell from a Carnival Cruise ship in the Gulf of Mexico and spent 20 hours treading water.
He claimed that he once consumed a stick that had the appearance of bamboo to satisfy his hunger.