Senator Calls Out President For Alleged Lies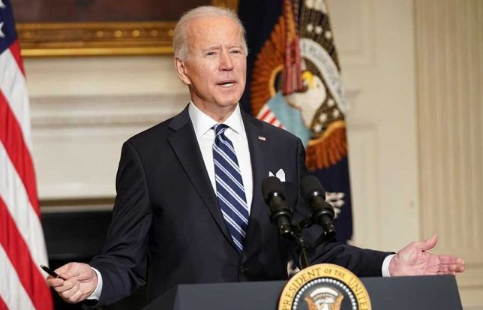 President Joe Biden has a history of making poor decisions in speech. Usually, he just doesn't know what he's doing, like which job he's running for or who the president is, but occasionally, there's another reason. This week, a Republican senator charged him with lying about his energy-related initiatives.
On December 13, Senator John Barrasso (R-WY) spoke with a representative of the Interior Department and requested clarification over whether Biden is boosting or halting oil production because it appears that he wants to do both at once.
Sen. Barrasso Grilled Top Interior Official Over Biden's Past Statements On Oil Drilling Yesterday https://t.co/dFfVG03Jb6

— Daily Caller (@DailyCaller) December 14, 2022
Barrasso displayed two quotes from the president to Deputy Interior Secretary Tommy Beaudreau: one from November, when he indicated there is no more drilling, and another from June 22, when Biden called it false that he had stopped new oil drilling on federal territory. He then questioned Beaudreau on which of Biden's conflicting claims was false.
Beaudreau evidently purposefully misunderstood the question in an effort to evade it. He informed Barrasso that oil production "has not stopped" and, in fact, has risen on public lands.
Immediately turning that back toward him, Barrasso questioned whether Biden was telling the truth when he claimed there had been no new drilling. It's evident one of Biden's comments wasn't true, but the government won't identify which, so Beaudreau resorted to saying, "I can't comment."