Top Biden Official Abruptly Resigns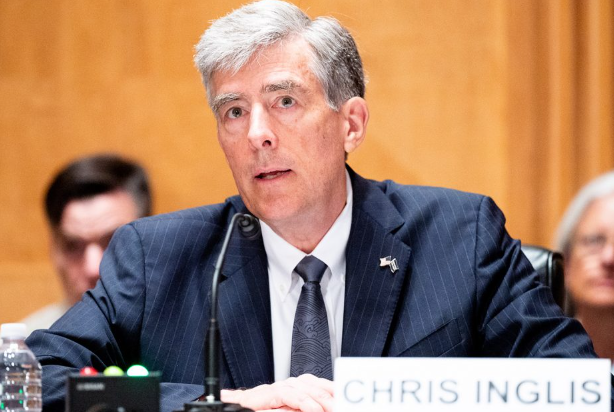 The first-ever National Cyber Director for the United States has unexpectedly quit as polls for President Joe Biden decline.
Chris Inglis, a Biden appointment, is leaving his position after only a short period of time. Inglis said on social media, "Today I am resigning from my position as the Nation's first National Cyber Director.
Politico made the assumption that Inglis' unexpected announcement accelerated the date of his leaving.
🇺🇲 2024 Presidential Election Poll

(R) Trump: 48% (+3)
(D) Biden: 45%

Independents
(R) Trump: 50% (+9)
(D) Biden: 41%

5 point swing towards Trump from Sept. poll by the same pollster (46/48 – Biden +2)

ABC/WP | 895 RV | Jan 27-Feb 1https://t.co/uMDynJpMw0 pic.twitter.com/2lRmQf8Heq

— InteractivePolls (@IAPolls2022) February 5, 2023
While many lawmakers and advisers remove themselves from the scandal-plagued Biden family, the crisis within the government continues.
Craig Shirley, a well-known historian and scholar, recently declared that Biden was "among our five worst presidents in American history."
Shirley said, "He's actually going to become the worst president in American history."
"I do so with the utmost gratitude to @POTUS, @VP, and Congress for giving me the opportunity to serve in this Administration," Inglis stated in his letter of resignation.
"Mr. President, thank you for placing your trust in me and for placing such a high priority on providing a safe, equitable, and resilient cyberspace for all."
Just 37% of people, according to a recent Associated Press/NORC survey, want President Joseph Biden to seek for reelection in 2024.
🇺🇲 2024 Presidential Election Poll

(R) DeSantis: 44% (+1)
(D) Biden: 43%

(D) Biden: 47% (+6)
(R) Trump: 41%

Trump performs 3 points worse than DeSantis among Republicans and 9 points worse among independents

Yahoo/YouGov | Feb 2-6 | D32/R27/I41https://t.co/bimVRerx7T pic.twitter.com/8NAdqnNKvb

— InteractivePolls (@IAPolls2022) February 8, 2023
Biden, the 80-year-old president of the United States, has under heavy criticism for being unqualified for the position both physically and psychologically.
"His age and possibly his mental acuity are not where I would want the leader of the country to be," said 35-year-old Michigan lawyer and voter Ross Truckey.
A majority of respondents to a CNBC All-America Economic Survey said they would not want Biden to run for office again in 2024.
"The survey found 61% of the public think Trump should not seek the presidency, compared with 30% who believe he should. And 70% say Biden should not run for a second term with just 19% supporting a run."