Fox News Host Defends Biden, Gets Pushback from Viewers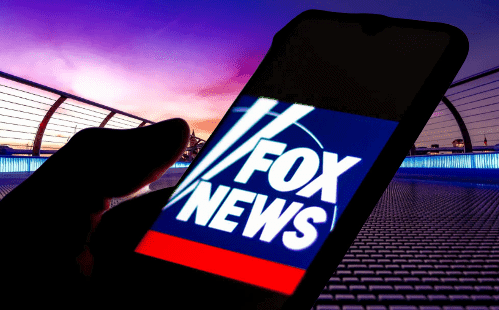 President's Day began as a way to commemorate George Washington's birthday, but it has now expanded into a holiday honoring all US presidents. This year, when many Americans observed the holiday and even took the day off, President Joe Biden paid a surprise visit to Ukraine. Geraldo Rivera, one of Fox News' few liberals, congratulated the president for the action, while Conservatives slammed the anchor.
Geraldo Blasted For Comment He Made About Joe Bidenhttps://t.co/7GIHS2Hdwv

— NoFakeNews (@TruthOnlyNews) February 21, 2023
The next avalanche to fall was Rivera's February 20 tweet, "Bravo Biden[sic] stand and deliver." The statement was met with a barrage of criticism. One user wondered if the president prioritized the visit over East Palestine, Ohio. Another hinted that the only thing Biden's visit might bring is a nuclear apocalypse.
The lines of defense came after Biden ignited his own avalanche with an early President's Day morning tweet about his visit — and his love for Ukraine. The message included a photo of his lengthy entry in Ukrainian President Volodymyr Zelenskyy's guest book. Critics accused Biden of ignoring domestic issues while appealing to a war that does not appear to be ending anytime soon.
Rivera is no stranger to controversy or dubious decisions. In 1986, the anchor hosted "The Mystery of Al Capone's Vaults," a television special in which he opened a sealed container rumored to hold one of the famed gangster's valuables. Many Americans recall Rivera's amazement and shock when he exposed nothing but empty bottles and dirt. Among his many gaffes, the journalist mistook a Kandahar battle site for Tora Bora in 2001, making a nuisance of himself by praying the "Lord's Prayer" at an area where he incorrectly believed three Americans had perished. Later, during a live report on the Iraq war in 2003, he released secret military information, including a hand-drawn map revealing the site of an incoming hit.