Mom Hospitalized After Strangers Pull 'Prank' for Social Media (Video)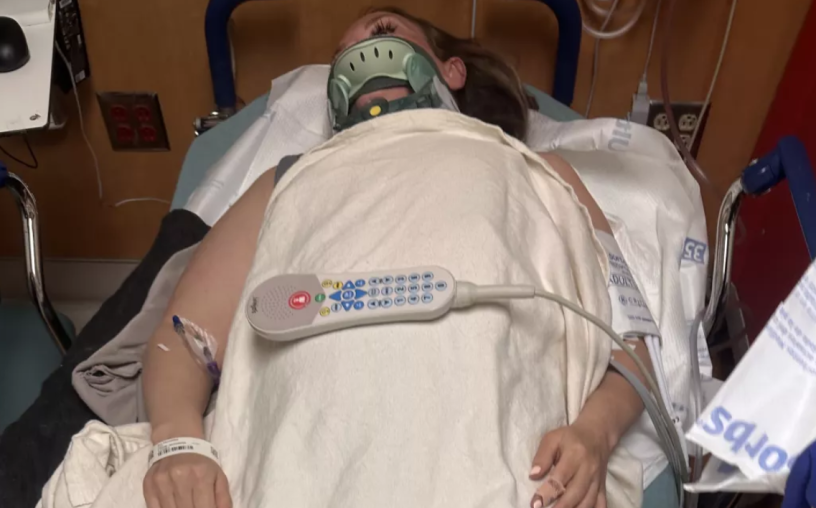 A California mom was taken to the hospital over the weekend after a group of boys put a bucket on her head while she was shopping at a nearby Target. The boys did this as a social media joke, according to the police.
The Los Angeles Times and FOX affiliate KTTV say that Lana Clay-Monaghan was shopping in the baby section of the Target in Tustin on Sunday when the bucket was put on her head without warning.
The Tustin Police Department (TPD) thinks that four boys tried to start a social media trend where they put a bucket on the head of a stranger and filmed their reaction.
Clay-Monaghan did everything she could to get the bucket off her head. She was scared. After she did it, she turned around and saw that the boys were laughing and taking a video of her.
Clay-Monaghan told KTTV and the Times that the last thing she could remember before she fell to the ground was asking the laughing boys for help.
A TPD press release says that the boys were seen running away from the scene just a few seconds after putting the bucket on the woman's head.
Clay-Monaghan, who had just had twins, passed out because of what happened. CW affiliate KTLA said that she was taken to UC Irvine Medical Center and has since been released.
The Times says that the mother of two lost consciousness because of a "acute heart issue."
She also beat cancer and is being treated for seizures, according to a report by KTTV.
Clay-Monaghan said she wants the boys to be held responsible for their actions. "This can not happen, we have to talk to our children," she told the outlet.
"It's not funny to go find someone vulnerable who is smaller, alone, unexpecting, and for your own pleasure, to film them to strive to get a reaction," the new mom added.
The TPD says that they are still looking into what happened on Sunday.
KTTV said that Target said in a statement that it is "working closely" with the police while the investigation is going on.
"The safety of our guests and team members is Target's top priority," the statement said, per the outlet. "Our hearts go out to the victim of this incident and we appreciate the efforts of our team members who provided immediate assistance."