Teacher Scores MAJOR VICTORY After Being Harassed For MAGA Hat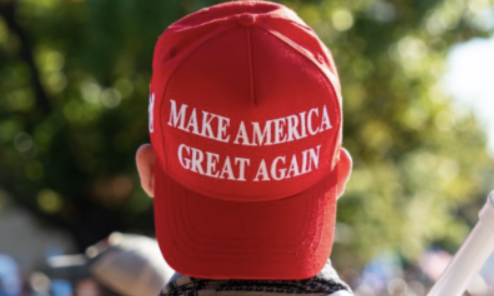 Is sporting one of those recognizable red MAGA hats (or, for that matter, any MAGA hat or any mainstream political hat) considered free speech or something else?
Recently, a three-judge panel in the Ninth Circuit court was asked that question, and happily for MAGA supporters, the court decided in favor of a teacher who had been bullied by his boss for wearing a MAGA hat to teacher-only training.
Eric Dodge, a middle school teacher in Washington, wore a MAGA hat to a teacher-only training session and persisted in doing so even after the principal of the school threatened to discipline him if he continued to do so.
Garrett warned Dodge that if he continued to wear the hat to school, "you need to have your union rep," as other faculty members were outraged.
Despite the local school board ordering a further investigation into Garrett's behavior that resulted in her resignation, the district rejected a harassment complaint that Dodge filed against Garrett.
Dodge filed a lawsuit against Garrett and the school system in 2020, alleging retaliation for exercising his right to free expression.
The 9th Circuit found that his wearing the hat did constitute protected free expression under the First Amendment and that the mere offense caused by other teachers in attendance at the training was insufficient basis for infringing his rights to free speech. However, it also decided that Dodge was barred from suing either the school system for denying a harassment claim or the HR representative who looked into the MAGA hat incident.