Soldier Killed By Lightning At Army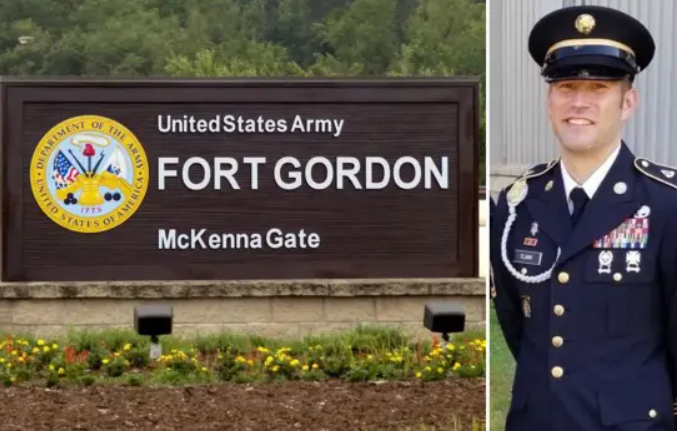 A soldier at Fort Gordon perished following a lightning strike in one of their training sites late Wednesday morning, according to the U.S. Army Reserve Command.
SFC Michael Clark, 41, passed away as a result of the strike's effects. There were nine more wounded troops.
Clark, a resident of Springfield, Massachusetts, worked as an operating room expert with the 3rd Medical Command's 933rd Forward Resuscitative Surgical Company. more than 22 years in the Army Reserve, with four trips to Iraq and Afghanistan.
"(He) was a loving husband, father and a patriot who deeply loved our country. His leadership, knowledge, experience and love for his fellow soldiers was immeasurable. Sgt. 1st Clark's smile and laughter were infectious and always brought joy to everyone around him. Words will never be able to describe how much he will be missed, but his influence on our unit and soldiers will remain forever. This especially hurts because not only was Sgt. 1st Clark one of my soldiers, but he was my friend and brother. Our prayers are with his family," The commander of Clark's unit, Maj. Stephen W. Rhinehart, said in a released statement.
When the lightning strike was reported by Fort Gordon Range Control at about 11 am, the base's Department of Emergency Services and Emergency Medical Services arrived on the site right away. The men were brought to the base hospital.
Eight of the nine injured people were Army Reserve personnel serving with the 3rd Medical Command. Eight of them are still in good shape, while one has been treated and released.
America claims. Three Forward Resuscitative Surgical Company attachments from Army Reserve Command were participating in yearly training for Regional Medic, a training exercise enabling medical units to hone their procedures and medical expertise in challenging conditions. The 10 troops were hurt while participating in a training session.