Rich Californians Fear More Taxes After Midterms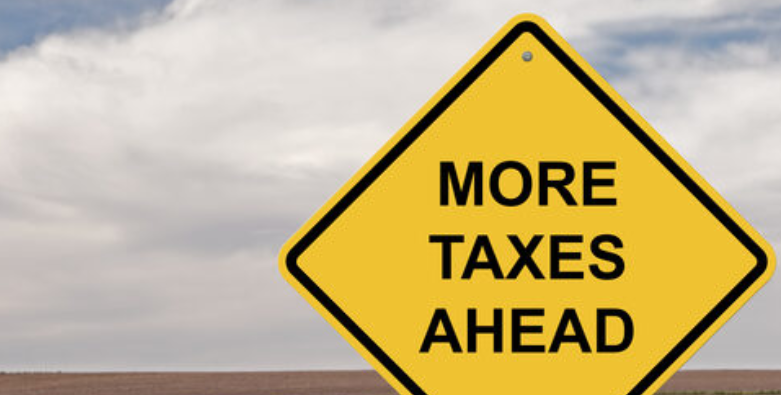 After the midterm elections, wealthy Californians, who already pay the highest taxes in America, may have to pay additional taxes.
On election day, Californians will also cast ballots on a measure that would raise taxes on the state's wealthiest residents in order to support the green energy program.
On November 8, Californians will cast ballots for a ballot question, known as proposition 30, in addition to electing public representatives.
Our state is voting on subsidizing electric vehicles for billions of dollars a year while the majority of working-class Californians cannot even buy a shack to live in. We oppose California Proposition 30. Huts should come before electric vehicles. #MAGACommunism #Prop30 pic.twitter.com/o8ghTsWJ1C

— CPUSA Sacramento (@CPUSA_SAC) October 25, 2022
Wealthy Americans residing in the state would be required to pay additional taxes if the proposal were to succeed. According to reports, the new tax collection will help pay for electric vehicles in California and fight the state's growing wildfire problem.
The goal of Proposition 30 is to raise taxes on those making $2 million a year by 1.75%. The newly collected tax is anticipated to boost state government revenue by $5 billion annually.
Governor Gavin Newsom and several wealthy Californians rejected the measure.
Torn on Prop 30 in California. Hate to vote no on any money to fight climate change, but its corporate sponsorship is super sketchy. Leaning heavily toward no after reading the LA Times piece on it. https://t.co/XRCayLclYe

— Amy Berg (@bergopolis) October 26, 2022
If the proposal is approved by voters, several firms reportedly stand to gain needless benefits. For instance, Lyft, a ride-hailing company, donated $45 million in support of the initiative prior to the vote because after 2030, Lyft will require the majority of its drivers to use electric vehicles.
Lyft is supporting the idea, according to Newsom, in order to gain personal benefits at the expense of taxpayers.
Even though the proposal is marketed as a climate initiative, according to Newsom, it was developed deliberately to benefit one firm unfairly, which is looking to loot taxpayers for personal gain.
Elon Musk claimed he moved to Texas because of California's excessive corporate regulations. Larry Ellison, the CEO of Oracle, and Drew Houston, the co-founder of Dropbox, also fled the blue state.
If California adopts new tax policies, the state's corporate activity may plummet, which would eventually lead to fewer job prospects.