Post Office May Use Electric Vehicles Amid Route Overhaul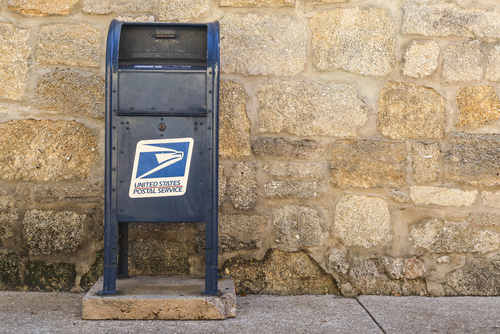 Americans have been bombarded with advertisements for electric automobiles throughout the year. The Biden administration appears to be pushing electric automobiles as gas prices rise by the week.
Kamala Harris, the Vice President, continues to hail electric vehicles as the next great thing. To escape current petrol prices, Energy Secretary Jennifer Granholm believes that Americans should adopt electric automobiles.
Why would we spend 11.3 billion dollars to upgrade usps trucks to electric vehicles. I'm tired hearing the post office doesn't belong to the federal govt. We don't need the post office. I only check my mailbox to throw away the ads

— USA Trump Man 🇺🇸🇺🇸🇺🇸🇺🇸🇺🇸🇺🇸🇺🇸🇺🇸 (@USATRUMPMAN1) February 7, 2022
Biden himself has indicated that he sees the current gas prices as a shift away from reliance on fossil fuels.
Environmentalists are also enthusiastic about the campaign for broad use of electric cars. As a result, the United States Postal Service (USPS) may begin to use these trucks in the near future.
Special interest groups have been hammering the Postal Service, demanding that it transition to electric cars. USPS looks to have succumbed to the demand.
The Postmaster-General, Louis DeJoy, issued a statement outlining the actions the USPS will take moving forward.
According to DeJoy, the USPS will focus on increasing fleet electrification and issuing an environmental impact statement (EIS) with a public update.
DeJoy also stated that the USPS will fine-tune its operational plan. The USPS Postmaster General did not provide a particular date for when these adjustments will be implemented in its announcement.
Biden's Energy Secretary Jennifer Granholm: "The whole country looks to what California is doing" in mandating electric vehicles only.

Democrats want to force you to buy an expensive electric vehicle… and if you can't afford it, too bad! pic.twitter.com/HabKRA79ZE

— RNC Research (@RNCResearch) April 25, 2022
Similarly, it does not expressly promise to acquire electric vehicles, though the meaning is clear.
The fact that 90% of USPS vehicles are gas-powered sparked outrage among congressional Democrats, left-wing attorney generals, the Environmental Protection Agency, and, of course, environmentalists.
Central supply shortages, costly petrol, soaring inflation, back-to-back horrific murders, a mental health crisis, and a slew of other concerns are wreaking havoc on people's lives in the United States.
As a result, some Americans have stated that pressuring the USPS to transition to electric cars is a waste of money.
The fact that certain politicians want to fully phase out gas-fueled automobiles in the broader public hasn't helped Democrats' cause. Many individuals, especially considering the current condition of the economy, cannot afford electric automobiles.
Yet, this hasn't stopped governments like California from pursuing a law that solely permits the use of electric cars.
At this pace, the United States will have a slew of other concerns to address before forcing USPS to use electric cars.