Migrant Caravans Are Preparing To Flood The US Border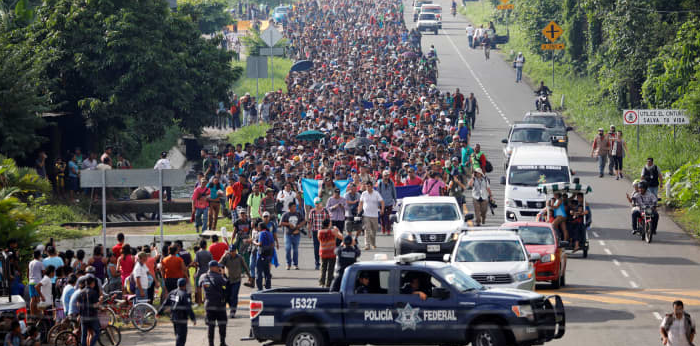 In an unprecedented sit-down interview, Guatemala's interior minister revealed that his country has information that sizable migrant caravans may attempt to enter the United States ahead of the midterm elections.
According to the Guatemalan Interior Minister Napoleon Barrientos, migrants are traveling in sizable caravans toward the US border because they anticipate the midterm elections to result in the Republicans regaining control of Congress. The migrants believe they have a limited window of opportunity to make the journey since it might be more difficult to enter the US after the midterm elections because Republican lawmakers have pledged to strengthen border security and tighten monitoring.
"We have information that caravans will be coming in the next few weeks, particularly before the date of November 8. So we're doing operations in our borders to stop the flow migration," Barrientos stated.
According to recent polling, Republicans have a good chance of winning the Senate as well as taking back the House.
Though it's unclear how successful these efforts will be, Republicans are likely to push for stricter border policies if they gain power. These policies could include finishing the construction of a border wall, increasing funding for federal border authorities, and reintroducing several Trump-era expulsion tools.
According to Barrientos, Guatemala is conducting military training with its allies in Mexico in anticipation of the arrival of the caravans. At its southern border with Honduras, where illegal immigration is still a problem and bilateral collaboration has proven challenging, the nation hasn't had as much luck.
The DCNF noted that on Friday in El Carmen, government officials from Mexico and Guatemala met to reaffirm their commitment to border security. In a powerful display of force, dozens of soldiers from both nations barred the border access.