Passenger's Meltdown On Plane After She's Asked To Take Dog Off Her Lap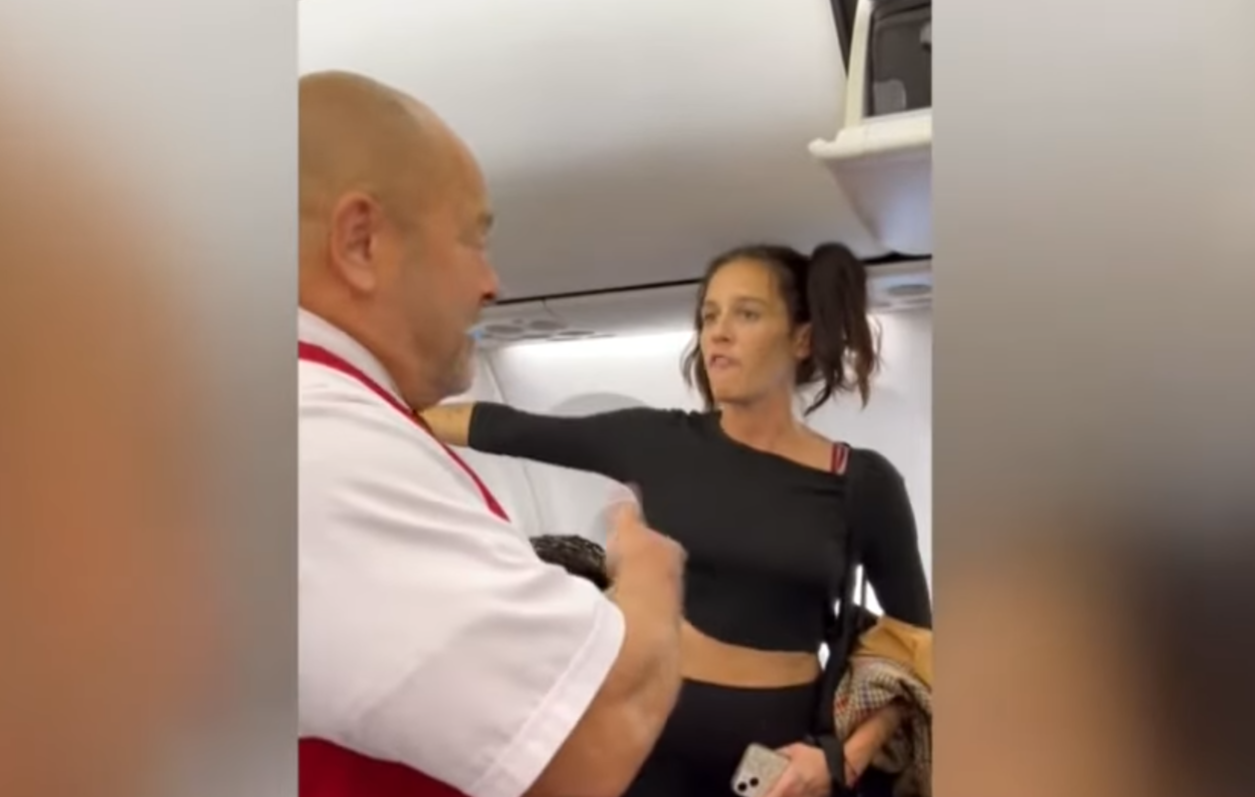 A woman's startling response to a flight attendant purportedly asking her to remove her puppy from her lap is captured on tape.
A fellow passenger's Oct. 12 recording of the now-viral video shows the woman yelling and cursing violently at flight attendants as they attempt to remove her from the Atlanta to New York trip.
Reddit user shared the two-minute video, claiming it was captured during their wife's travel from Atlanta to New York. The woman can be seen reacting angrily to the announcement that she must leave, asking whether it was because the dog was on her lap, and acting as though she doesn't see why it's a problem.
The woman can be heard telling the staff employees attempting to remove her, "We are about to fight then," in the footage as the other passengers watch the altercation take place.
Despite the staff person having assured her that she would receive a refund, when she still refuses to disembark, she becomes extremely agitated and belligerent in the video.
"I didn't do anything to you guys, f—king. As the flight attendant says, "Ma'am, let's go," she cries, "because you couldn't let me dog sit on my f——king lap."
The woman then bursts into a violent outburst, yelling angrily at those who are filming her and the onboard crew.
"F – – k you. She shouts, "F – – k all of you," as other passengers urge her to exit the plane.
When the woman is putting her possessions into a bag and another passenger yells, "Get off the plane," the fight suddenly erupts to its peak.