North Korea Warns Of Overwhelming Nuclear Force To Counter US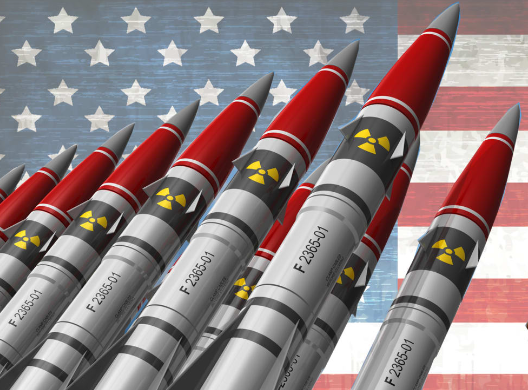 North Korea warned that the growth of joint military drills between the US and South Korea is driving tensions to an extreme breaking point and that it is prepared to respond to US military advances with the most powerful nuclear force.
The statement from Pyongyang's Foreign Ministry was in response to remarks made by US Defense Secretary Lloyd Austin on Tuesday in Seoul. Austin said that the US would increase the deployment of fighter jets and aircraft carriers to the Korean Peninsula as it bolsters joint operational and training planning with South Korea.
Since North Korea test-fired numerous missiles in 2022, including possibly nuclear-capable ones intended to strike targets in South Korea and the US mainland, South Korea's security concerns have increased.
The Korean Peninsula is in danger of becoming a vast war arsenal and a more dangerous war zone, according to a statement from North Korea's Foreign Ministry attributed to an unnamed representative. According to the statement, the North is equipped with an overwhelming nuclear force to meet any short- or long-term military challenge from the allies.
"The military and political situation on the Korean Peninsula and in the region has reached an extreme red line due to the reckless military confrontational maneuvers and hostile acts of the U.S. and its vassal forces."
Although the allies have characterized such drills as defensive, North Korea has for decades claimed that joint military exercises between the United States and South Korea are practice for an impending invasion.
According to the South Korean Defense Ministry, on Wednesday, the United States participated in a drill with South Korean fighters over South Korea's western waters, flying B-1B bombers, F-22 and F-35 fighter jets. This month, the United States and South Korea also intend to conduct a simulated exercise to practice their response in the event that North Korea employs nuclear weapons.
The defense ministry of South Korea, according to Jeon Ha Gyu, had no immediate comments in reaction to the North Korean declaration.