NKorea Says Missile Tests Are Self-Defence Against US Military Threats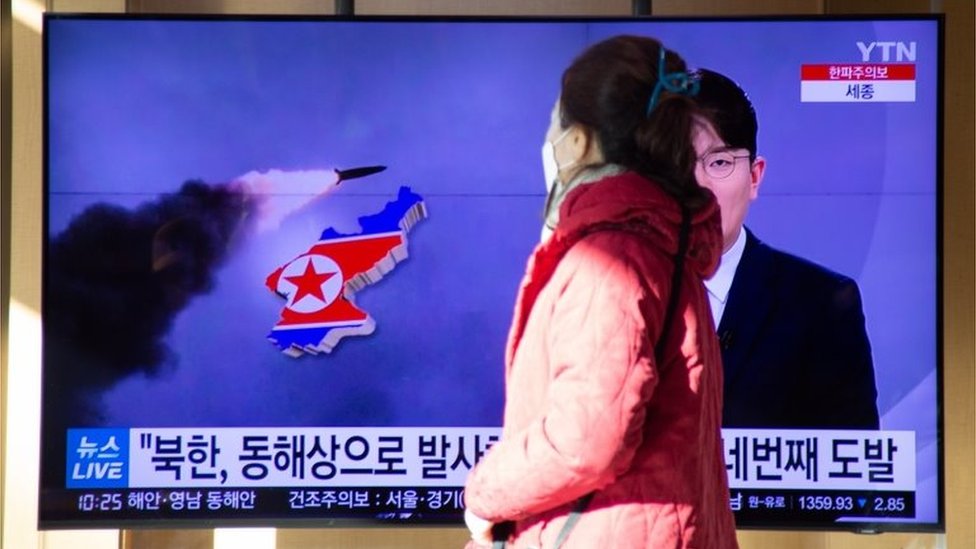 North Korea said on Saturday that its missile tests are in self-defense in response to direct military threats from the United States and have not compromised the security of surrounding nations or areas.
As of this week, North Korea had launched six missiles in a span of 12 days, including an intermediate-range missile over Japan on Tuesday.
"Our missile tests are a normal, planned self-defense measure to protect our country's security and regional peace from direct U.S. military threats."
.
By carefully considering civil aviation safety beforehand, the missile tests did not pose any threat to or harm to the safety of civil aviation as well as the safety of neighboring nations and areas.
According to KCNA, the letter was sent in response to the International Civil Aviation Organization Council denouncing North Korea's missile launches as a severe safety concern to global civil aviation.
According to a second statement from KCNA, the North Korean defense ministry was keeping a close eye on the worrying developments in the situation surrounding US-South Korean drills with the nuclear-powered USS Ronald Reagan.
A day after Seoul sent fighter planes into action in response to what seemed to be a North Korean bombing practice, the US and South Korea conducted combined maritime drills on Friday.
In reaction to North Korea's most recent missile launches, the United States also unveiled fresh penalties on Friday.