Biden Hits North Korea Officials With Sanctions Over Hypersonic Missile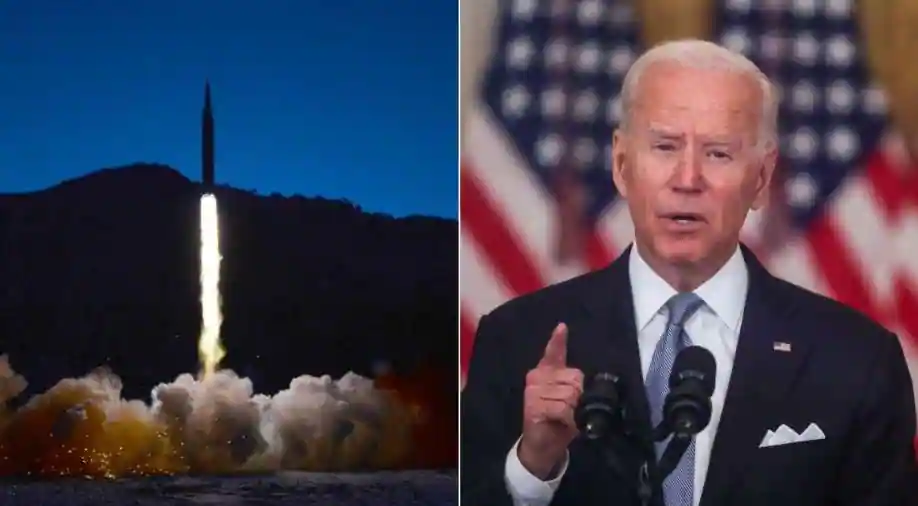 In reaction to a ballistic missile launch on Tuesday, the US Treasury Department imposed penalties on five North Korean officials on Wednesday.
In the last week, North Korea has conducted two nuclear tests, both of which it claims were successful. A hypersonic glide vehicle was launched from a rocket booster and displayed glide jump flight and corkscrew maneuvering before reaching a 620-mile-out-to-sea goal.
Kim Jong Un, the North Korean leader, is said to have overseen the successful missile launch, which he claims will considerably boost the country's nuclear deterrent.
The penalties are related to the officials' roles in securing weapons-related equipment and technology for the country.
However, the sanctioned officials do not live in North Korea: one is currently based in Russia, while the other four are based in China. All five are accused of aiding North Korea's Second Academy of Natural Sciences, which is purportedly involved in the country's military defense program, via money, commodities, or services.
The sanctions will put a stop on any assets the five officials have in the United States and prevent any American from doing business with them. Any foreign company or individual doing business with the officials could face sanctions as well.
On January 5, North Korea claimed to have performed a successful hypersonic weapons test, the country's second total successful test of such a weapon.
The experiments come on the heels of similar hypersonic weapon tests conducted by Russia and China. A new arms race, according to Air Force Secretary Frank Kendall, has been going on for quite a while.