National Average Price For A Gallon Of Regular Gas Soars To New High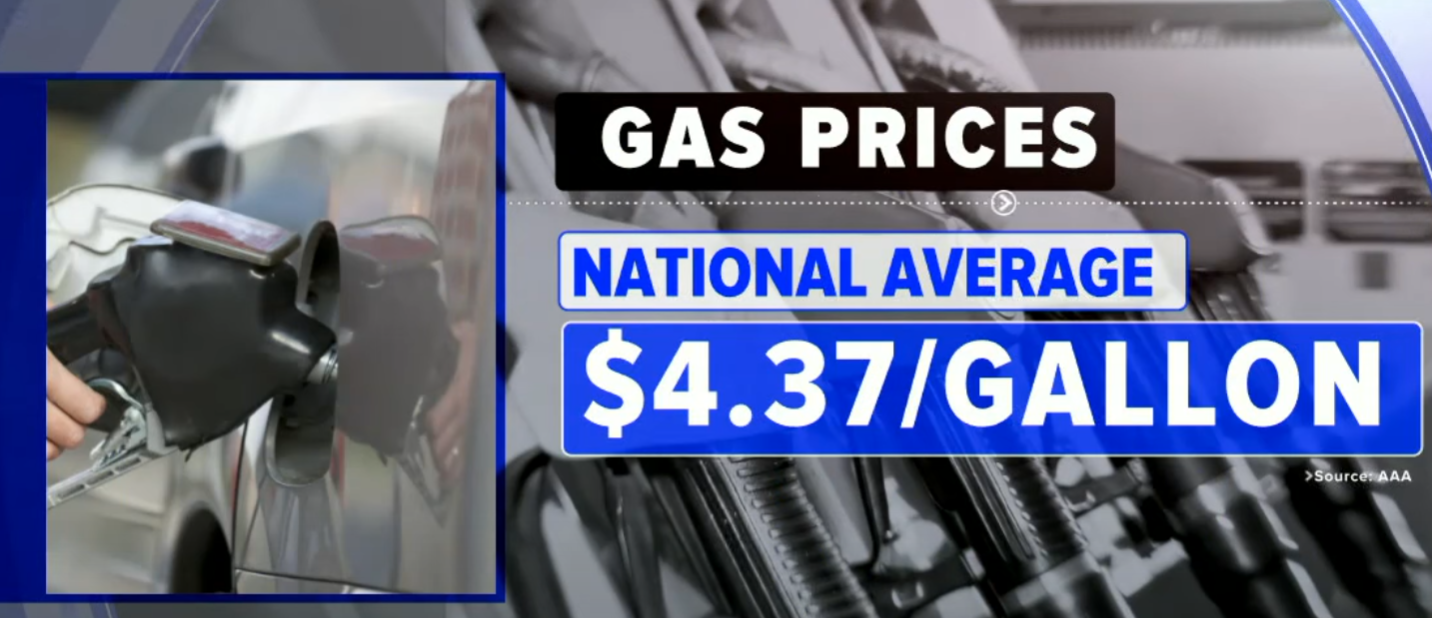 After a two-month hiatus, petrol prices hit a new all-time high on Tuesday. According to AAA, the national average for regular gasoline touched $4.374, a fraction of a penny more than the all-time high of $4.331 set on March 11.
Tuesday's pricing is around a 20-cent increase over two weeks ago and $1.36 more than this time last year.
The lowest fill-up is around $3.90 per gallon in Georgia, while the most costly is around $5.84 per gallon in California. For a driver who fills up their tank weekly, the difference comes up to approximately $1,560 over the course of a year.
Gas prices are directly tied to the price of crude oil, from which it is processed. A $10 rise in the price of a barrel of petroleum adds about a quarter to the cost of a gallon of gasoline at the pump.
President Joe Biden placed an embargo on Russian oil imports as part of ongoing sanctions for the invasion of Ukraine. Despite the fact that the United States does not import much Russian crude, oil is traded on a worldwide market, and any price fluctuations have an impact all over the world.
Last week, crude oil was near $100 a barrel and is currently approaching $110.
More costly oil equals more expensive gasoline, as oil accounts for more than half of the pump price.
Brent crude oil, the worldwide benchmark, is expected to continue over $100 for the rest of 2022, according to the US Energy Information Administration.
According to Troy Vincent, senior market analyst at energy research firm DTN, the war in Ukraine isn't the only reason for high gasoline prices: demand for gas fell sharply during the epidemic, leading oil companies to halt output. Despite the fact that demand is approaching pre-pandemic levels, manufacturers are nonetheless wary of boosting output.