MyPillow CEO Claims TV Stations Canceling His Ads With Him in Them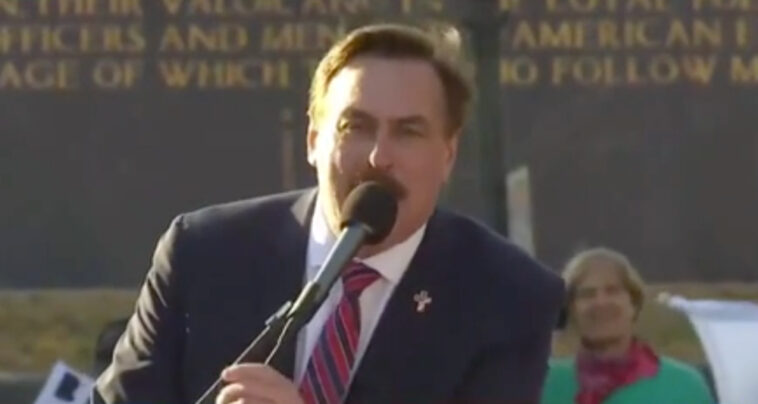 Mike Lindell, an ardent advocate for the preservation and restoration of God-given rights and liberties in our once-great nation, has become the target of cancel culture once again. The left's relentless campaign to silence Lindell, like Donald Trump's, sends a message to the rest of us: shut up and do as you're told.
Out at the Trump rally in MI today, Mike Lindell said he was just informed by dozens of TV affiliates around the country that they will no longer air his commercials if he is in them. He isn't happy. pic.twitter.com/R6uaOHEXZp

— Ron Filipkowski 🇺🇦 (@RonFilipkowski) April 2, 2022
Thankfully, Mike Lindell, like Trump, is not backing down. He was interviewed ahead of the former president's weekend rally in Michigan, and he said the following regarding the latest attack on his ability to broadcast his message on television.
Notwithstanding his inability to sell and publicize his goods through mainstream media, he has plenty of clients. His dismissal also gives us confidence, because it encourages us to spend our money with firms who share our values and don't flip around to promote a degenerate woke message.
What's absurd is that the left would go to any length to eliminate Lindell. In his interview about being dismissed as an advertiser, he referred to being boxed out of retail outlets, but even these two occurrences don't properly reflect how much he is targeted by the strong cartels of Big Money and Big Business.
It's important remembering that Mike Lindell is only loathed by the woke left because he undermines their 2020 presidential election narrative.
The MyPillow CEO, whose net wealth is believed to be between $50 million and $300 million, has already spent at least $35 million to promote the unproven claims. He has promised to keep spending every penny he has to support the former president, claiming that his efforts have so far been fruitful.