MyPillow CEO Mike Lindell Trolls Radical Reporter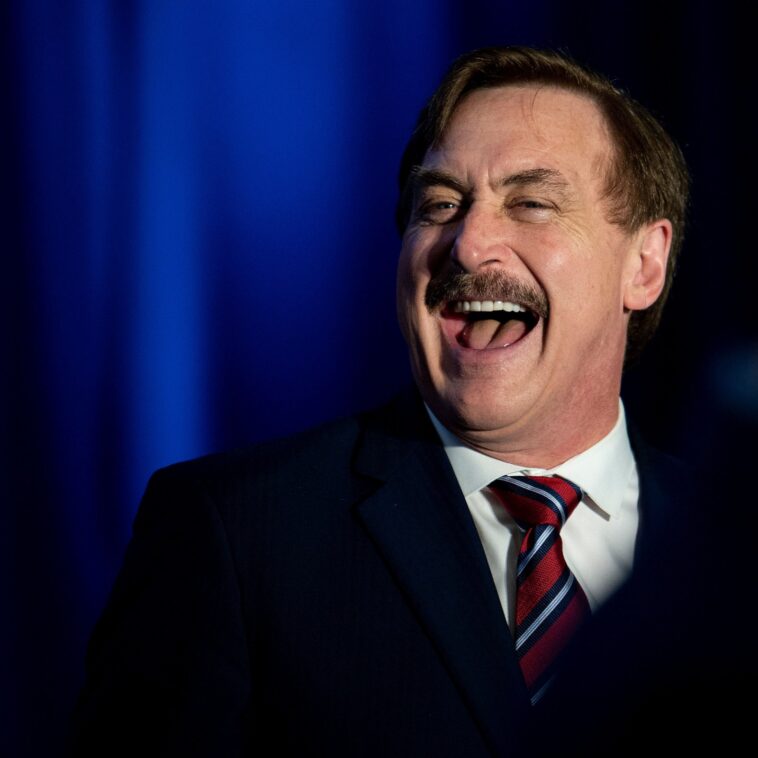 Following the rigged 2020 elections, MyPillow CEO Mike Lindell moved out of his role as one of television's most prominent marketing characters and into the lion's den of far-left cancel culture.
Mr. Lindell was one among the first to speak out about the early morning mystery ballot dumps and voting anomalies. Lindell used his national platform to tell the media that an audit of the results in many battleground states was required before the electoral college tally on January 6th.
Furthermore, radical reporters have attempted to trip Mike up during interviews and continue to mock him in the hopes of catching him off guard and making a story go viral.
Well, some trolls gets so lost in their pursuits that they become the targets of trolling; MyPillow CEO Lindell recently had some fun with one such them.
Mike has been attempting to send 10,000 free pillows across the Canadian border and into the hands of many of the drivers involved in the Freedom Convoy for the past few days, but his shipments have been halted at the border by the tyrannical government.
Mike Lindell now has a backup plan to distribute free pillows to Canadian truckers after his initial consignment of MyPillow products was denied entrance into Canada on Tuesday. He'll drop them from the sky via a helicopter. Late Wednesday night, the pillow king told The Daily Beast that he plans to drop his pillows into Canada from a chopper equipped with little parachutes.
In light of the massive quantity of fake news that the left has been publishing, such as the Russian hoax, etc., Democrats and Never Trumpers who have blindly accepted everything that has been spoon-fed to them refuse to hold journalists accountable, even after they have been exposed for their lies.