Mother Falls Victim to Baby Formula Scam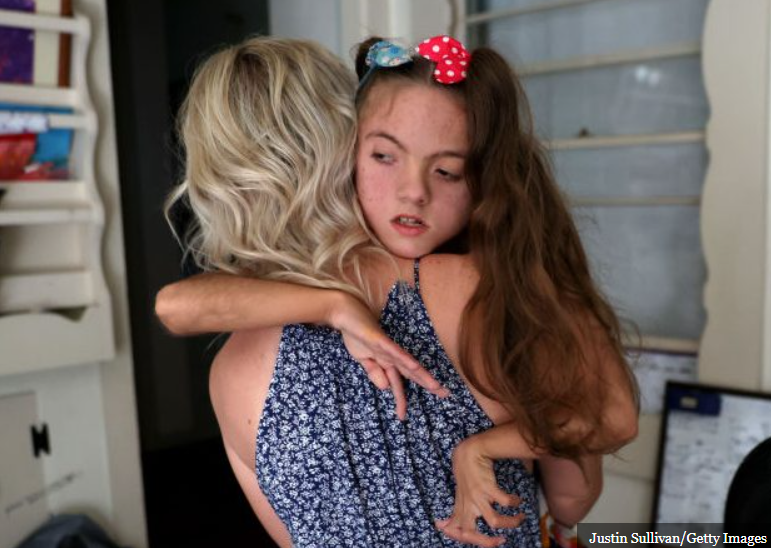 A California mother claims she was duped while trying to buy infant formula since her 11-year-old daughter has a genetic illness that affects her ability to digest meals.
Nataliyah, Keely Aguilar's daughter, has Bainbridge Roper Syndrome, which is defined by developmental delay or intellectual impairment, often in the moderate to severe range, with speech and language delay and/or missing speech, according to the National Institutes of Health (NIH). According to the National Institutes of Health, stomach issues may also emerge.
Nataliyah can only eat formula that has been pre-broken down through a feeding tube down to her intestines owing to her inability to digest food correctly, according to a video uploaded on social media by Keely. Nataliyah is unable to consume formula purchased from a grocery store due to the nature of the process and must obtain it from another source.
Keely had previously been taking EleCare Junior, an Abbott Nutrition product obtained through a pharmacy prescription. After the business recalled some formula products, including EleCare, made at its lab in Sturgis, Michigan, Keely was left trying to obtain the formula. The firm issued a recall after four sicknesses were discovered in newborns who had taken powdered formula from the factory.
While Keely was able to get another pre-broken down formula for $75 from the pharmacy and kind friends on Amazon, she stated that the formula would only last a few days.
Keely was contacted over Facebook by someone claiming to have a formula for sale for $250. "I felt I was being thorough by asking so many questions. I requested photos and information about the cans' expiry dates. She knew just what to say. So I gave money, and suddenly her Facebook profile vanished," Aguilar stated.