Military Police Deployed to Buffalo to Enforce Driving Ban Amid Blizzard Chaos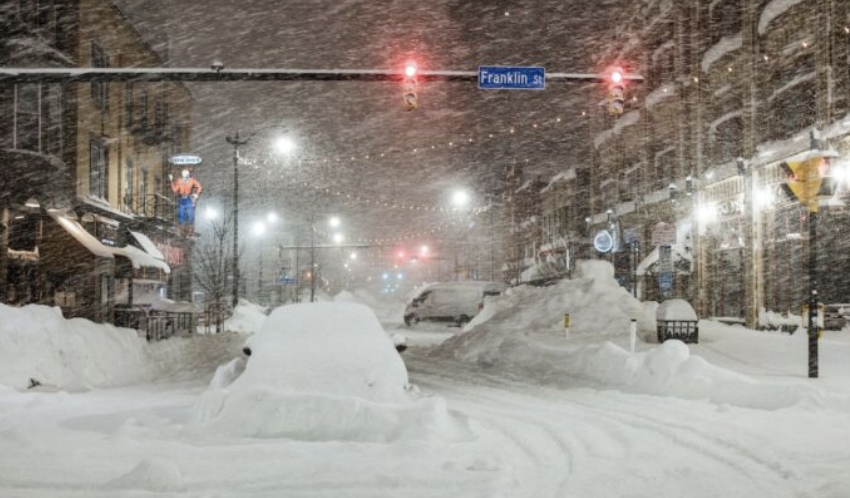 Following a severe snowstorm that claimed scores of lives, New York State and military police were dispatched to Buffalo on Tuesday to prevent people from driving on the city's roads.
Buffalo's driving prohibition will be enforced by police who will be stationed at major crossroads and at Buffalo's entrances, according to Erie County Executive Mark Poloncarz.
Poloncarz, a Democrat, claimed during a news conference on Tuesday that too many people are disregarding the restriction. About 100 military police and state troopers would be stationed in Buffalo to enforce the restriction, according to Poloncarz.
"DO NOT try to drive in or into the City of Buffalo. The driving ban remains. We are in an ongoing State of Emergency and a driving ban remains for the City of Buffalo. You can absolutely go out and walk to check on neighbors, go to open stores, etc. But do not drive," the county executive posted on Twitter.
More than 30 individuals were reported dead in the area, including seven storm-related fatalities, according to the office of Buffalo Mayor Byron Brown. The death toll exceeds that of the famous Blizzard of 1977, which was to blame for up to 29 fatalities in an area notorious for its severe winters.
The New York State Police reported on Monday that while troopers are helping with search and rescue, a driving prohibition is still in place. Keep off the highways; rescue crews are hindered by unnecessary traffic.
In Erie County, which encompasses Buffalo and its 275,000 population, up to 2 inches additional snow might fall on Tuesday. Officials were slightly concerned about the possibility of flooding later in the week when the weather, forecasted by National Weather Service, to warm and start melting the snow, according to County Emergency Services Commissioner Dan Neaverth Jr.
The corpses were discovered in snowbanks, houses, and automobiles in Buffalo. Some people died while shoveling snow, while others passed away as a result of emergency personnel's delayed response to medical emergencies. Even for a region known for having a lot of snow, Poloncarz referred to the snowstorm as the worst storm in generation.
According to officials, there have also been allegations of store looting throughout the city. One video that was published online on Monday claimed to show store owners shooting at would-be robbers.
As of Tuesday about noon Eastern time, more than 2,900 US domestic and international flights had been canceled, according to flight tracking website FlightAware. The US Department of Transportation announced that it will investigate Southwest Airlines flight cancellations that left passengers stranded at airports around the nation during the winter storm. Flights were forced to be canceled by numerous airlines, but Southwest was by far the most prevalent.