Mayor Of NYC Fails to Handle Crime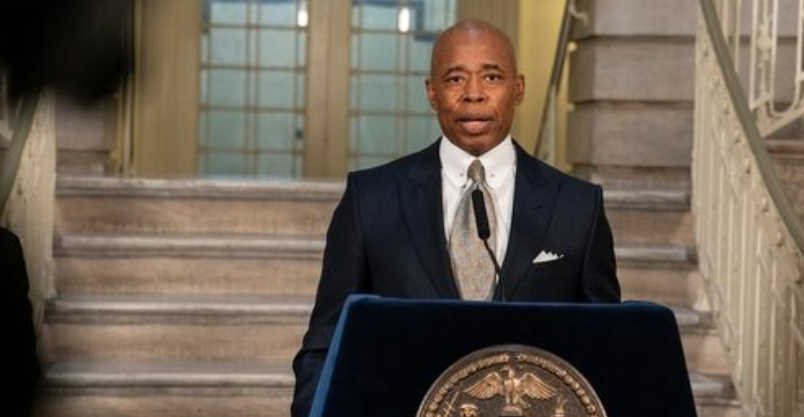 New York City continues to receive negative press on a national level.
The news frequently features shocking reports of persons in New York City being arbitrarily attacked, sometimes by several people at once. Data indicates that rather than declining, crime concerns are increasing.
Eric Adams, the mayor of New York City, did not take this well. When Adams ran for office, he pledged to address the community's crime issues using his prior training as a police officer.
Fox News: New Yorkers are on edge as Democrat-run New York City's subway system sees crime soar 41% this year pic.twitter.com/dVdANUwmVK

— RNC Research (@RNCResearch) October 19, 2022
Adams has instead taken it upon himself to defund the police and permit competent cops to be sacked for refusing to receive the ineffective COVID-19 vaccines.
The mayor of New York City is blaming others and passing the burden rather than accepting responsibility and pledging to do better.
The Democratic mayor's remarks on crime were woefully inadequate. Adams emphasized that people should avoid using their phones excessively and avoid wearing earbuds to reduce their risk of being a victim.
NYC CRIME INFESTED SUBWAY❗️

Citizens viciously Attacked daily While riding the Subway!
The governor & mayor are not doing anything to protect citizens!@GovKathyHochul@NYCMayor#nyc #subway #NewYorkCity #nypd #shootings #stabbings #bronx #Manhattan #Brooklyn #queens pic.twitter.com/Zdq8ZUWZzU

— NY Actions (@NY_ACTIONS) October 23, 2022
Sadly, this is not a surefire method to guarantee safety. Additionally, it draws attention away from Adams' own broken pledge to stop crime.
As of right now, the subway is the primary mode of transit for millions of New Yorkers. However, criminals continue to target the subway as a location.
In New York City, the situation has become so terrible that some people are being arbitrarily attacked by complete strangers. All things considered, the police officers that Adams fired for refusing to use COVID-19 might likely benefit the city.
Crime will remain a daily occurrence in New York City as long as Democrats are in power. Lawlessness ruled the city while Bill de Blasio was mayor, and criminals felt more audacious than ever.
Come the next election, New Yorkers will have to decide whether they want to elect another Democratic mayor or support a Republican who is committed to reducing crime.