Illegal Border Surge Hits Highest Level Ever Recorded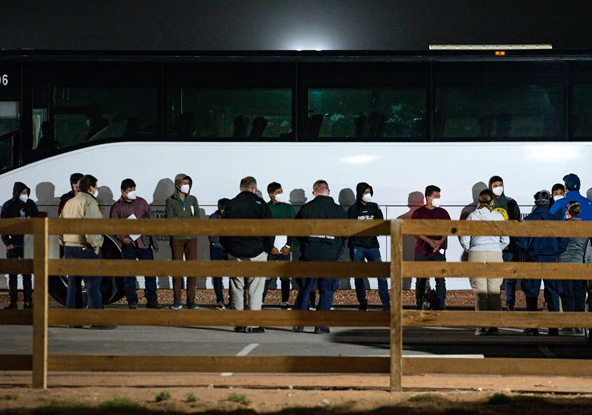 According to US Customs and Border Protection, a spike in migration from Venezuela, Cuba, and Nicaragua in September increased the number of unlawful crossings to the highest level ever seen in a fiscal year.
The year-end figures show the relative strength of the US economy, the deteriorating political and economic conditions in other nations, and the inconsistent application of Trump-era asylum rules.
The third-highest month of Joe Biden's presidency, 227,547 migrant crossings at the U.S. border with Mexico were made in September. It increased by 18.5% from 192,001 times in September 2021 and by 11.5% from 204,087 times in August.
According to statistics issued late on Friday night, migrants were stopped 2.38 million times in the fiscal year that concluded on September 30. This is an increase of 37% from 1.73 million times the previous year. In August, the annual total went above 2 million for the first time, and it is already more than twice as high as it was in 2019 under Donald Trump's administration.
In contrast to the about 58,000 migrants halted in September from Mexico and the three northern Central American countries that have typically made up the majority of the flow, nearly 78,000 migrants from Venezuela, Cuba, and Nicaragua came from those countries.
The extraordinary geographic shift is at least partially attributable to Title 42, a public health regulation that suspends refugee rights under US and international law in order to stop the spread of COVID-19.
The US is unable to deport immigrants to Venezuela, Cuba, or Nicaragua due to fragile diplomatic relations. In order to prosecute their immigration cases, they are consequently generally released in the United States.