Arizona Sues Biden Admin After Being Ordered to Remove Containers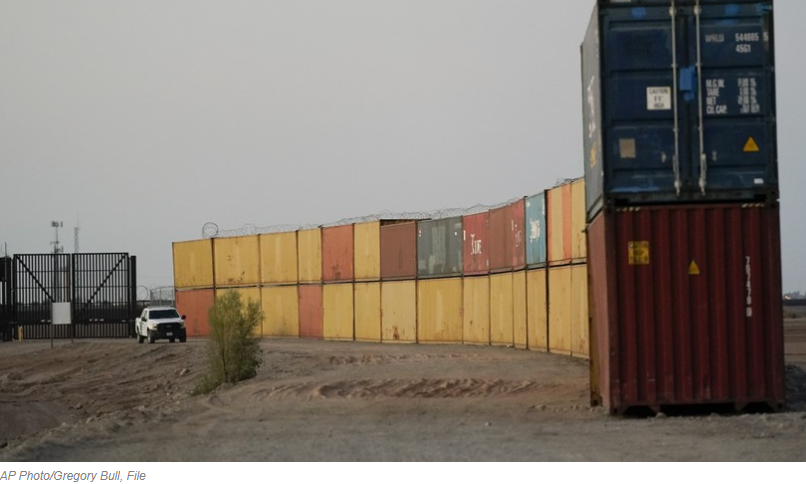 After receiving a directive to dismantle the storage containers erected along the open spaces along the southern border, Arizona has filed a lawsuit against the federal government.
In order to quickly plug gaps in the Yuma sector, storage containers were placed along the gaps in August. However, the US Bureau of Reclamation has ordered them to remove the containers.
The placing of such containers without authorization violates federal law and is a trespass against the United States, the bureau claimed in a letter on Friday. Due to this trespass, federal lands and resources are being damaged, and Reclamation's ability to carry out its mission is being hampered.
This occurs in the midst of the continuing border crisis, in which Yuma serves as a hub for the influx of immigrants seeking to enter the United States from all over the world.
Republican Governor Doug Ducey is the plaintiff in the action, while Secretary of Agriculture Thomas Vilsack, Commissioner of the Bureau of Reclamation Camille Calimlim Touton, and Chief of the United States Forest Service Randy Moore are identified as defendants in their respective capacities.
According to the lawsuit, the state was forced to act at the border because it had no other option.
Arizona is currently experiencing an extraordinary crisis that was brought on by the federal government. Numerous immigrants are illegally crossing the border in exposed locations.
The State now has to shoulder the burden of the federal government's inaction due to a confluence of drug, criminal, and humanitarian concerns of a size never before seen in the State. Arizona has often urged the federal government to take action, but these requests have either gone unanswered, been rejected, or have been unnecessarily prolonged.
The federal government has adopted a bureaucratic and antagonistic stance rather than collaborating and working with Arizona.