Mar-a-Lago Trespasser Arrested After Trying To Speak With Donald Trump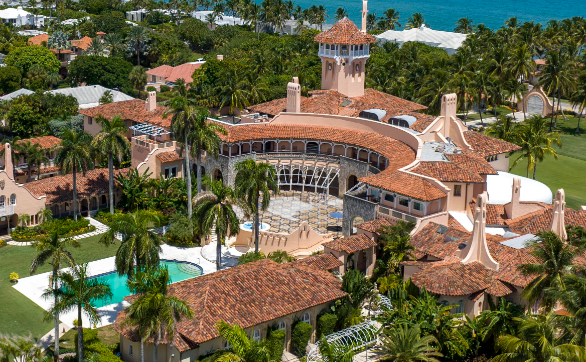 On January 8, Palm Beach police detained Joshua Warnock on a trespassing charge.
The main gate at Mar-a-Lago was approached that afternoon by Warnock, who, according to a federal criminal complaint, insisted he needed to talk with Trump, who resides on the Palm Beach estate and was present at the time.
Warnock was advised by police and a member of the US Secret Service that Mar-a-Lago was off limits and that he needed to leave. He was then led past the main entrance to Woodbridge Road and South Ocean Boulevard and informed that if he turned around, he would be arrested.
A Secret Service agent at Mar-a-Lago observed a man ascending the pool deck stairs next to the family suite shortly after 6 o'clock. Warnock was recognized as the man, and he was held until the police showed up.
A 25-year-old man was arrested at Mar-a-Lago earlier this month for wandering the property without authorization.

Palm Beach police arrested Joshua Warnock on a trespassing charge on January 8th.

— DailyNoah.com (@DailyNoahNews) January 31, 2023
Warnock allegedly acknowledged moving toward the pool after ascending a significant step to enter the front yard, per the complaint.
Warnock was able to jump over a concrete ledge separating Mar-a-Lago from a public space along Southern Boulevard, according to Secret Service officials' later findings.
A federal allegation of intentionally accessing or remaining on prohibited property is now being brought against Warnock.