China Warns McCarthy Against Planned Taiwan Visit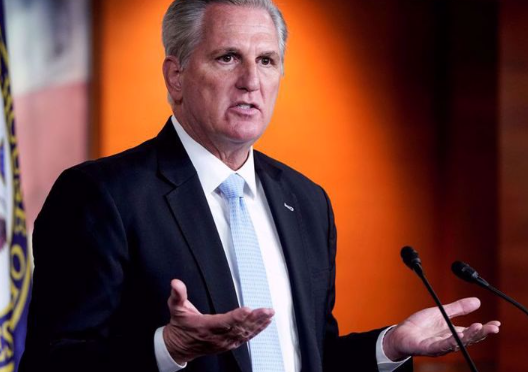 The Chinese government sent a warning to Republican House Speaker McCarthy on Monday after it was learned that he intended to travel to Taiwan.
McCarthy will visit Taiwan in the spring, according to Punchbowl News, and the Pentagon is getting ready. When asked about a report about the speaker's plans during a news briefing on Monday, Chinese Foreign Ministry spokeswoman Mao Ning gave an oblique warning.
"We urge certain individuals in the US to earnestly abide by the one-China principle," Ning said.
McCarthy's Taiwan visit will probably provoke some Chinese military drills & missile launches
…and that's about it, says @ianbremmer

World #In60Secondshttps://t.co/xje7emZC4a pic.twitter.com/4V9pCd3ojM

— GZERO Media (@gzeromedia) January 27, 2023
The concept of "one China" relates to China's conviction that Taiwan and it constitute a single nation.
Former Speaker Nancy Pelosi visited the island in August, making history as the first speaker to go there in 25 years. The Chinese military responded by launching missiles over Taiwan. McCarthy had said at the time that if he won the speakership, he intended to make a trip of his own.
If Pelosi carried out the visit, Beijing had threatened a retaliatory strike.
The US ceased its earlier recognition of Taiwan's government more than 40 years ago in order to repair relations with Beijing.
While speaking at the news conference, Mao added that China would "Never promise to give up the use of force" in its efforts to bring both sides together, even though it intended to settle the conflict amicably.
Additionally, the warning follows an order from Air Force general Mike Minihan on Friday to get ready for conflict with China in two years.