Lunch Lady Arrested For Stealing $1.5 Million Worth of Chicken Wings From "Low Income" Illinois Schools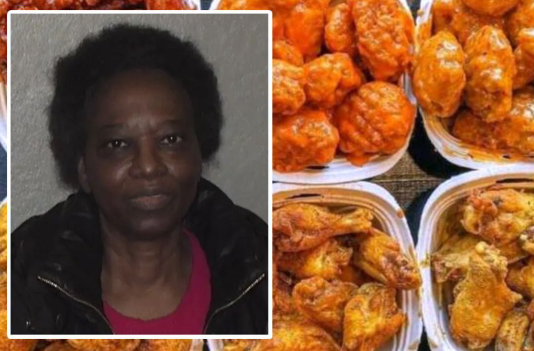 During the height of the Covid epidemic, a lunch lady was caught stealing chicken wings from low-income Illinois schools valued at $1.5 million.
Vera Liddell, 66, allegedly started stealing the chicken wings while students were instructed to stay at home and participate in online classes, according to court documents.
"The massive fraud began at the height of COVID during a time when students were not allowed to be physically present in school. Even though the children were learning remotely, the school district continued to provide meals for the students that their families could pick up."
From one of the suppliers for the school system, Liddell requested 11,000 boxes of chicken wings, which were then delivered in a cargo van.
The Harvey School District 152 manager discovered the school district's food costs were $300,000 above budget halfway through the year after conducting a standard audit.
Liddell is being jailed in the Cook County jail on a $150,000 bond after being accused of stealing.
Prosecutors said that district funds were utilized to purchase the meal, but they withheld information regarding what happened to the chicken wings.