Legendary Songwriter Burt Bacharach Dead At 94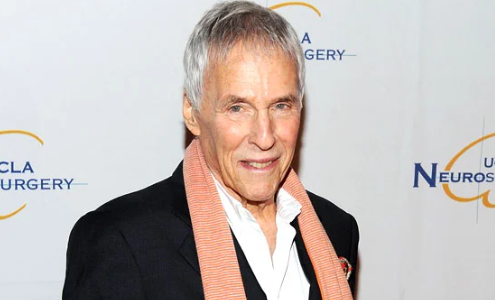 Burt Bacharach, a renowned American pop composer who created classics like "I Say a Little Prayer" and whose prolific production helped to create a chart-topping playlist for the 1960s and 1970s, has passed away in Los Angeles at the age of 94.
Bacharach wrote successes like "Walk On By" and "Do You Know the Way to San Jose," and he collaborated with celebrities like Dionne Warwick, Aretha Franklin, Dusty Springfield, and Tom Jones.
He was well recognized for his jazz-infused pop songs that were both romantic and melancholy, and he frequently topped the charts on both sides of the Atlantic. He was a pianist who loved jazz and was born on May 12, 1928, in Kansas City, Missouri. He attended many American universities to study composition.
He was employed by Marlene Dietrich as an arranger and musical director for her tours following his time in the military.
He first met lyricist Hal David in 1957, and the two went on to forge one of the most fruitful musical collaborations. Hal David passed away in 2012.
Four years later, they would stumble across Dionne Warwick, a young chorus girl who would go on to become their standard bearer, during a recording session.
They produced 15 singles that charted in the American Top 40 between 1962 and 1968.
The composition team received praise from Hollywood as well. For the score to the movie "Butch Cassidy and the Sundance Kid" and the original song "Raindrops Keep Fallin' on My Head," won them two Oscars in 1970.
A financial argument between the two men started around 1973. They did not collaborate again for the next ten years and only spoke through attorneys.