Karine Jean-Pierre Walks Away When Asked About Joe Biden's Reaction to Durham Report (VIDEO)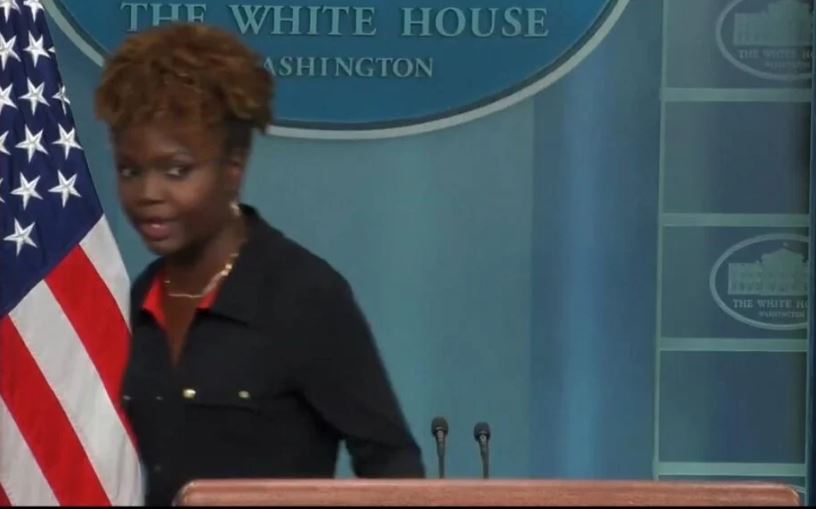 White House Press Secretary Karine Jean-Pierre chose to disengage when a reporter persisted in questioning her about President Biden's response to the Durham report.
On Monday, Special Counsel John Durham published his conclusive report, stating that the FBI lacked authenticated information when initiating the Crossfire Hurricane investigation into Trump in 2016.
Back in July 2016, Peter Strzok initiated a counterintelligence investigation called "Crossfire Hurricane" targeting Trump's campaign, despite lacking evidence, due to suspicions of Russian infiltration within Trump's inner circle.
The counterintelligence investigation was initiated based on fabricated information originating from Hillary Clinton and a dossier she commissioned and paid for, which falsely implicated connections between Trump and Russia.
Durham strongly criticized Hillary Clinton for her strategy to create a scandal against Donald Trump, attempting to associate him with Putin and the Russian hacking of the Democratic National Committee. It was revealed in John Durham's report that former CIA Director John Brennan briefed Barack Obama and Joe Biden about Clinton's plan in August 2016, implicating Biden's involvement as well.
"What is the White House's reaction to Special Counsel Durham's report on how the FBI handled the Russia probe?" a reporter asked Karine Jean-Pierre.
Karine Jean-Pierre declined to provide any responses and departed from the podium without addressing any further inquiries.